An exciting day was had at the Porsche Cars Great Britain headquarters for 100 girls who took part in a special event partnering with the global initiative Dare To Be Different (D2BD) program. 
The girls, aged between 11 and 14 years old, were invited from local secondary schools in the area to take part in a host of fun STEM skill building activities. The mission: for each to experience what a future career in automotive and motorsports could look like.
Hands-on for Motorsports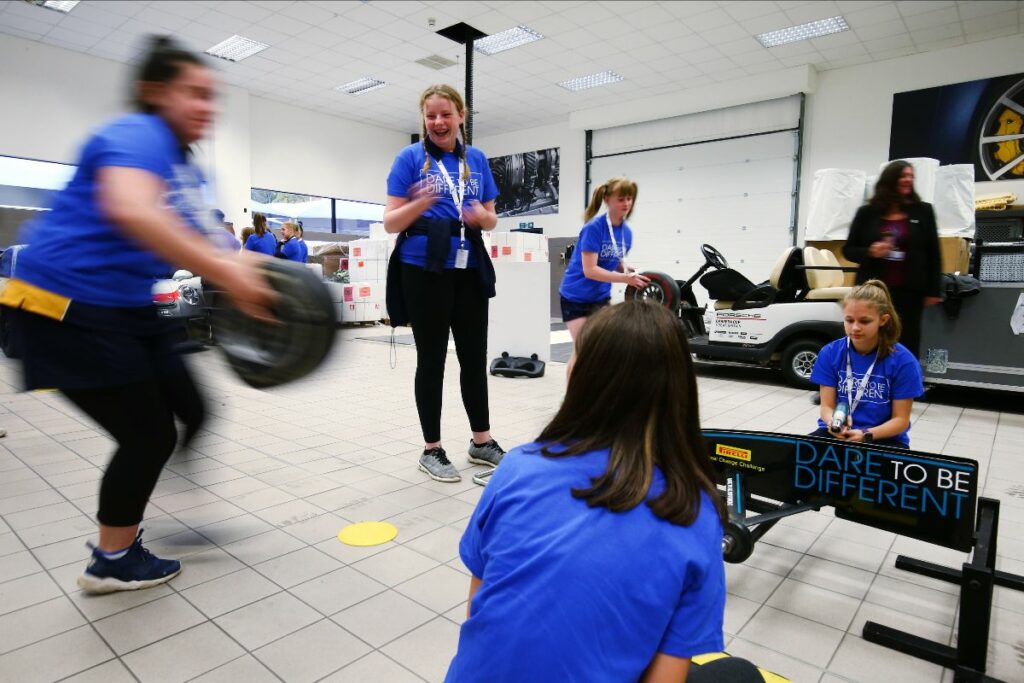 The students took on the 'Pirelli Pit-Stop' challenge, where they worked in teams as a pit crew would to change a wheel against the clock. Life saving techniques taught by Dare To Be Different Chief Medical Officer, Dr. Clare Morden, helped them understand resuscitation. Students learned about important emergency aid measures, including how to use a defibrillator.  
An exciting meet and greet session was arranged with leading female W Series racing driver Esmee Hawkey. This allowed the girls the opportunity to ask the Carrera Cup driver questions, get autographs and take all-important selfies with her Carrera Cup race car.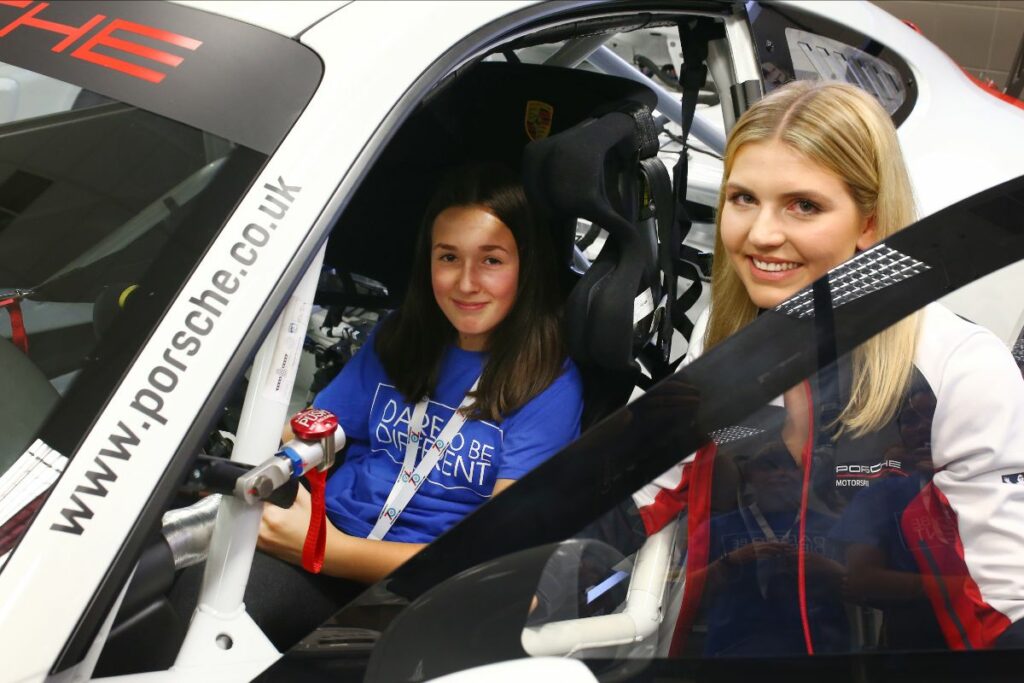 Future Inspiration for Automotive Careers
The girls then enjoyed an in-depth tour of the Porsche Cars facility workshops and were given insight into Porsche's electrification program and the future of mobility. 
Two of Porsche's female personnel, Technician Charlotte Hargreaves and After Sales Manager, Louise Jenkins-Smith – spoke to the group of young ladies. Each offered valuable career advice and sharing their personal experiences as women in the field with the enthusiastic young audience.
We were delighted to host Dare To Be Different at Porsche Headquarters and our Centre in Reading yesterday. The girls were highly engaged in all of the activities and it was great to observe a real sense of excitement as well as a growth in confidence in all of them throughout the day.  Events like this are an absolute necessity if we are to encourage more females into automotive and I really hope that we have inspired and maybe even helped shape the future for one, two (or even more!) of the girls that were here."

Alasdair Jakes, Porsche Retail Group
Dare to be Different
The Dare to Be Different organization was co-founded by retired veteran racer Susie Wolff and The Motor Sports Association, the governing body of motorsports in the UK. Upon retirement, Susie wanted a way to help drive female talent in the sport, which despite being performance based and not driven by gender, still sees few females with long term careers in the industry.
"First of all a huge thanks to Porsche for hosting our event at their superb HQ. It was wonderful for the girls to be able to get up close and personal with the road and race cars and have insight into the day-to-day workings of a manufacturer like Porsche. 

Susie Wolff, Dare To Be Different founder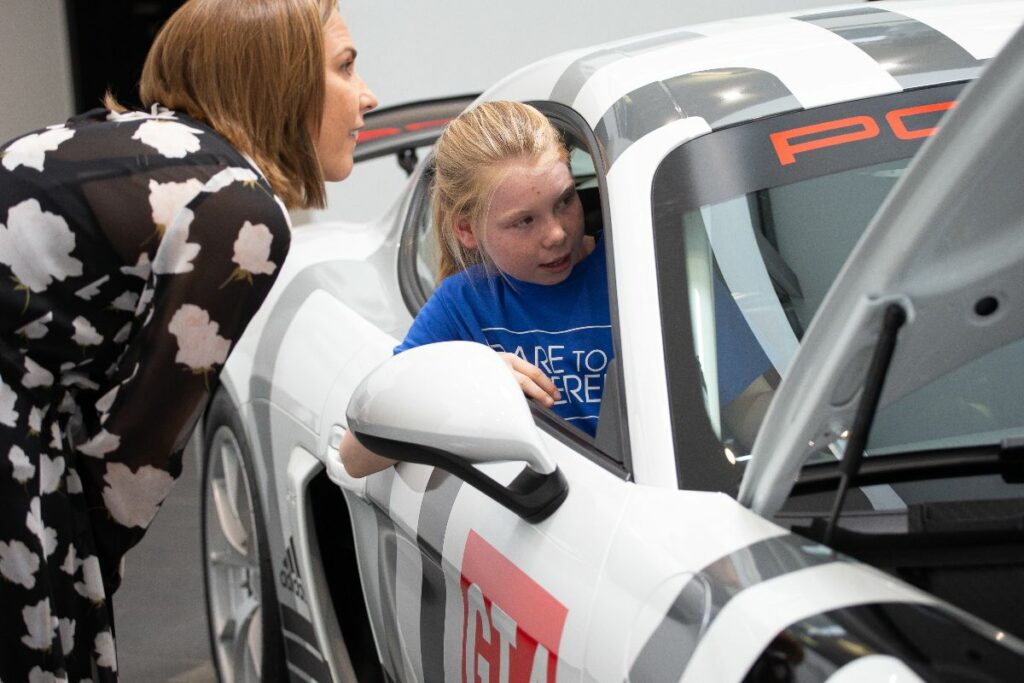 The international initiative's mission is to inspire, connect, showcase and develop women who either currently work in, or want to work in the motor sport arena. They work by organizing events and programs that foster STEM-based skill sets, and help introduce exciting career opportunities to interested girls.
We are working hard to improve the numbers but there is still a considerable shortage of women across many disciplines in automotive and motorsports. It's up to us to show them at a young age what potential career opportunities exist, especially when they are making important life choices. My hope is that one day one of these girls will say, "I remember that day – it's what made me want to be a mechanic/ designer/ sales manager or whatever it is she chooses for her future."

Susie Wolff, Dare To Be Different founder