Meet the Horsepower & Heels Staff dedicated to bringing you the latest news, stories, and resources on women of motorsports.

Erica Ortiz
Horsepower & Heels Founder, Editor-in-Chief
Erica Ortiz is the founder of HorsepowerandHeels.com and and strong advocate of women in motorsports. A veteran both behind the wheel and behind a torque wrench, Erica brings over 10 years of experience navigating the male-dominated motorsports arena from the female perspective. She is also an accomplished drag racer, campaigning the Twin Turbo Pro Mod that gave birth to the Horsepower & Heels movement.
Contact Erica
Social: @HorsepowerHeels Email: [email protected]
---
Kelly Morris
Contributor, 'Heel Clicks'
Living and breathing all things auto, Kelly Morris has been turning wrenches with her dad since she was fresh out of diapers at their family run garage located in Hanford, California. Currently building a track-focused 1982 Mercury L Capri, during her downtime Kelly is involved in several social media platforms that support women's initiatives in the motorsports.
Contact Kelly
Social: @KFitBBC
---
Taylor Hyatt
Contributor
Taylor Hyatt has been involved in club based road racing as far back as she can remember, but has a passion for all things racing. There isn't a weekend that goes by that you won't find her at a racetrack interviewing, volunteering or putting social media to work. Taylor has previous on-air experience supporting women in motorsports and continues to do so in her writing.
Contact Taylor
Social: @lovelytaylorann Email: [email protected]
---
Mackenzie LaRue
Contributor, Truck & Tractor Pulling
Mackenzie LaRue is a 23 year-old student from Uxbridge, Ontario, Canada. She competes in the sport of truck and tractor pulling with her super modified two wheel drive truck called Child's Play. Mackenzie has grown up in the sport as her dad has been driving for over 30 years. She is passionate about motorsports and loves to see more women getting involved!
Contact Mackenzie
Social: Facebook – LaRue Pulling
---
Eddie Maloney
Photographer, Contributor
Eddie Maloney is a longtime supporter of Women in Motorsports. He is a 16 year veteran of Drag Racing and Photography. Currently a NHRA/SFI Silver Tech at Las Vegas Motor Speedway and track photographer, he also serves as Photographer/Tech for NMCA, NMRA, and NMCA West. His internationally-published photography work can be viewed on his website, http://www.fasteddiesimagery.com
Contact Eddie
Email: frick187 @ gmail.com
---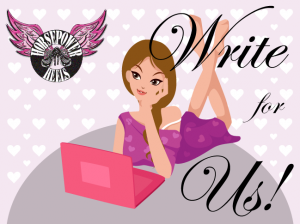 Join the Horsepower & Heels Staff
Want to be part of the Horsepower & Heels staff? If you have a love for motorsports, automotive and supporting women, we'd love to talk to you! For more information on how you can join the Horsepower & Heels staff as an editorial/freelance contributor, check out this Write For Us Guideline page.
If you'd like to join our organization as a volunteer, or have other ideas about how you can support our mission, please contact us directly.