Horsepower & Heels™ Racing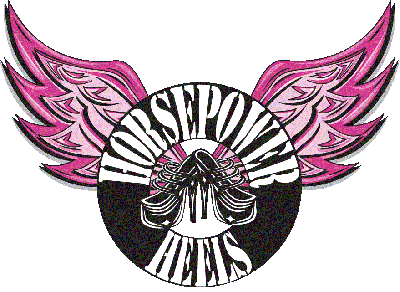 Tired of always trying to fit in and "be one of the boys" to be accepted and respected in drag racing, Erica Ortiz decided she wasn't going to apologize anymore for being unique and feminine, and still wanting to be a fierce competitor. When her racing counterparts showed shock at her dress and heels attire away from the track, she objected, because after all, Who Says Horsepower & Heels don't mix?!? From there an idea was born.
Horsepower & Heels™ Racing began as the team name for Erica Ortiz and her all-female race team, but from there has evolved into a fully supportive women in motorsports trademark. Erica is passionate about helping all women in motorsports, and continues to grow with the goal to lead and inspire other women interested in pursuing their dreams in the male-dominated world of motorsports.
Back then they burned bras, now we BURN RUBBER!
Our mission is to continue to support and promote women in the motorsports world. For all the female racers who are behind the wheel, to ladies in the pits serving as crew members; the business savvy team owners, and the press/marketing ladies who work hard behind the scenes, to ALL women navigating the motorsports world, Horsepower & Heels is dedicated to YOU.
FOUNDER/DRIVER, Erica Ortiz