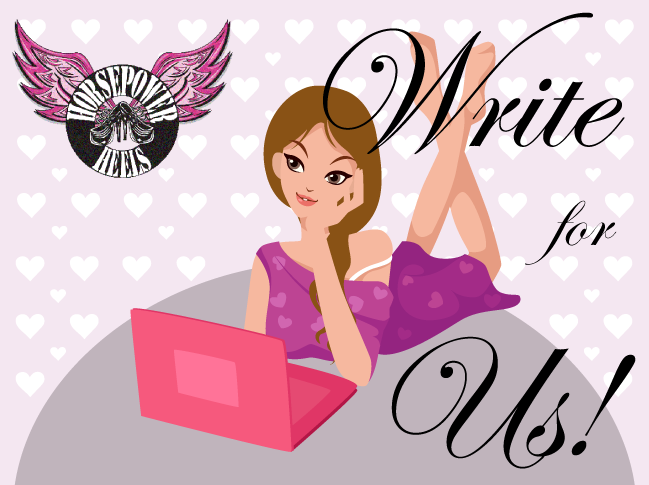 We're always looking for freelance writers that have relevant content for female racers, women in motorsports and other ladies racing content. We'd love to hear your personal experiences, tips and stories, racing news, strategies and advice.
Do you have a story to share or an editorial idea we haven't covered? Let us know at horsepowerheels AT gmail DOT com.
Woman of Motorsports Features
Are you a woman participating in the motorsports world and would like to be featured in one of our Motorsports Spotlights? Here's what to do:
If you are involved in the motorsports world in any fashion, be sure to add yourself to our Women in Motorsports Directory. (Drivers, Crew Members, Public Relations, Business Owners, Entrepeneurs, etc.)
Send us an email to let us know you'd like to be featured with some background information about yourself, and we'll send over some interview questions for you to answer.
Gather some original photographs (be sure to obtain permission to post!) to submit with your interview.
Guest Posts/Blogs | Article Submissions
Overview: Horsepower & Heels is dedicated to supporting women involved in the motorsports and automotive industry. Read other Horsepower & Heels posts to get a feel for what we are about. We always welcome input that shares the successes of women in the sport, tips and advice to help ladies in the motorsports world, and other informative, relaxed content that would be enjoyed by Horsepower & Heels readers.

Topics: Prior to submitting your article, search our site (top right) to make sure we haven't already covered the topic you're pitching.

Post length: Aim for 900-1,000 words. Write in a relaxed, blog-friendly style that's fun to read.

Expert Help: We'd love your expert opinion. Do you have information that could help women in the motorsports field? Share your experience and advice with focus on. How will your post help readers grow, promote themselves, and achieve their goals? Share detailed instructions to help someone else use your expert advice to succeed.

Resources: Links are encouraged, to support what you're writing about. Bonus if they relate back to another post on Horsepower & Heels.

Author Biography: Please also submit a brief, two-sentence bio at the bottom of your post. Let us know some interesting information about yourself and your experience. Add link to your website, blog or social media profile so readers can find you.

Submission: We prefer your article be submitted via editable Google Doc to horsepowerheels AT gmail.com (Google Drive Share Instructions).
Frequently Asked Questions
What topics can I write about?
We are all about covering the successes of women in the motorsports industry, and helping them with resources geared to advancing their causes. We love to hear unique stories about women in the industry, tips and suggestions on how they can improve professionally and personally, and fun anecdotes from the field. Some of our most popular posts are:
Paid Assignments?
Currently, article submissions for paid assignments are only accepted when pre-arranged with our editor. We do include your bio and links to your website/social sites with your article to direct traffic back to your site. We also promote each article through all of our social networks for added exposure, and invite you to connect with readers in the comments. (Paid writers do not get a link in their bio.)
Are posts edited?
We do limited editing for grammar, content and clarity, but try our best to preserve your original work as submitted.
Accompanying photos?
We would love to include your original photos, with use permission from the photographer. Submit via Google Drive with your article submission.
We look forward to reading your article submissions!