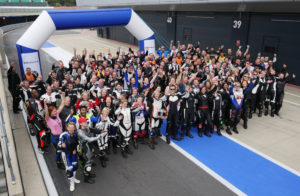 Maria Costello Women's Trackdays staged another highly successful workshop event at the East Midlands circuit, just two days after the stars of British Superbikes had battled it out on the twists and turns of Donington Park.
The BMW Motorrad UK trackday, presented by Focused Events, Maria offered guidance, support and one-to-one tuition to Maria Costello Women's Trackday participants, who made the most of fantastic track conditions to improve their riding skills.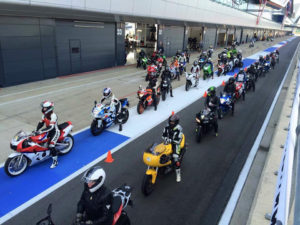 With over fifty women in attendance, the day was another big success, proving that these dates are becoming a firm favorite on the motorcycling calendar for many female riders.
 "I'm thrilled by the progress all the women made," Costello said. "Everyone improved their riding skills and took something away with them, whether it was going home a better rider or simply riding more confidently than before.   These days have become a true highlight of my year. I really want to make more happen in 2017 because it's proving to be an important and great way for women to enjoy motorcycling and remain a biker for longer."

Participant Carmel Kammeier said: "I am not generally into idolizing, but I saw Maria ride at the Classic TT a few weeks ago and on the podium with John McGuinness. Next thing I know, here she is, in the flesh, encouraging and coaching me and many other women. I am back in the office today, but dreaming of my next track day with Maria Costello MBE."

Sue Ward said she had "an awesome day and learned loads."  She added,  "I am still buzzing. Had loads of support from my garage buddies who helped with calming nerves, tire pressures and technique. Most of all huge thanks to Maria Costello, you are so kind as you take so much time for every individual person."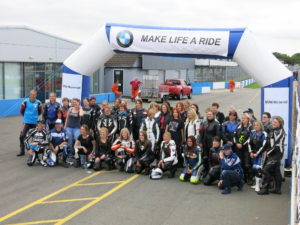 Costello added: "I need to thank BMW Motorrad UK and Focused Events for making the day possible, along with NGK Spark Plugs (UK), CPL Print Ltd, Arai helmets, EBC Brakes and Towergate insurance for their support of the event. Special thanks to my instructors Rupert & Virgil and finally, a huge thank you to the all the women that played their part in making it a memorable and rewarding day!"
More Information on Maria Costello Women's Trackdays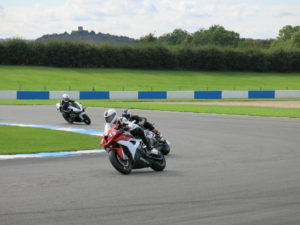 To join the Facebook group Woman On A Motorcycle (WOAM) go here.
Dates for future Maria Costello Women's Trackdays will be announced on Maria's website, which can be found here.
Sign up for the WOAM newsletter & mailing list by forwarding an email to [email protected]