Formula 1 recently releas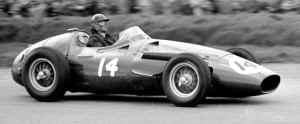 ed the unfortunate news that Maria Teresa de Filippis had passed away on January 8th, at 89 years of age. The Italian driver was the first woman to start a Formula 1 race which happened in the late 1950's.
This got me thinking about how little we acknowledge the early generation of female, auto racing pioneers. We are always taking about the girls currently in the news making headlines about what a great season they're having or what a great year it was for women in the sport which is great, but what about the ladies that made it possible for those articles to be written?   Let's talk about them!
Maria Filippis | The First Lady of F1
Maria Filippis is only one of two women to ever have the opportunity to race in Formula 1 and it's been over 40 years since Lella Lombardi, the second female to start an F1 race, last start in 1976. When asked about being the minority in the sport by Red Bulletin Filippis had a typical answer for the time.
Of course there was prejudice, along the lines of what's that woman doing here?"
Maria Filippis wasn't a stranger to auto racing or competition, especially in Italy. Having driven sports cars previously, with many class wins, and participating in prestigious races such as the Mille Miglia, an endurance road race, dating back to 1927.
Maria took the green flag in three Grand Prix races, driving a Maserati 250F, a very popular car at the time. She managed to place 10th in her first race in Belgium, but in Portugal and Monza she had to pull the car in early due to engine failure.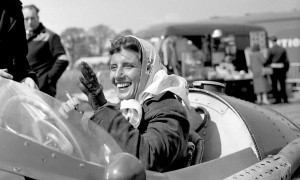 Unfortunately, after having an awful accident herself, colliding with a light pole, and seeing her Porsche team boss, and friend, Jean Behra, lose his life in a fatal on-course crash Maria decided the risks of racing were too high. She retired in 1959 and never looked back. She was very emotional about the experience in her interview with the Observer in 2006.
That, for me, was the most tragic because it was in a race that I should have been taking part in."
After many years of marriage and raising children, Maria Fillipis became secretary general of the Club International des Anciens Pilotes de Grand Prix in 1984. In 1997 she became Vice President for retired drivers and most recently, honorary president in 2011.
In the U.S. we had Janet Guthrie and Lynn St. James. In Italy, they had Maria Teresa de Fillipis. Think of the possibilities and how the sport could have changed for women if she would have continued her racing career. Still, we wouldn't be where we are without her.