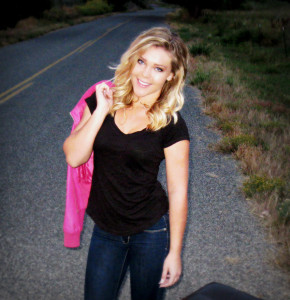 She started out in karts, moved from Formula Ford to Formula Mazda, and now is taking on INDYCAR.  
19 year old Mianna Wick, is just as busy off-track as she is on.  A college degree in small business and majoring in marketing, she also is a part time owner with her parents business of LBF Motorsports known as Living by Faith Motorsports.
To have the skill to drive an INDYCAR is somewhat rare, let alone drive it well. It takes so much mental discipline, as well as physical, and it takes a sense of just being able to feel the car and understand it's language which can't always be taught. It is incredibly hard, but incredibly rewarding. You have to stay focused not only when your driving, but when your home working out, pursuing potential sponsors, or connecting with fans."
Mianna Wick – Love For Racing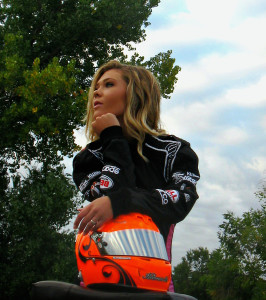 At just 6 years old, Mianna and her family moved many times, far away from her hometown. They struggled at finding family activities they could really get involved with. One day, Mianna's father pitched a great idea that they would put together a family kart with his mechanic skills. Once they began playing around with it, they decided they needed faster karts. They began to pave themselves a small track, eventually used for LBF Motorsports rentals. Mianna started to become addicted to the thought of racing,  spending more time in the seat. Her family saw how much she loved it, that they began taking her to the local track.
My current team Loophole Racing, picked me up and started training me in a FF, FM and now just moved me to an INDYCAR. Driving and INDYCAR is the most peaceful and amazing feel one can get from an activity. The very first time I drove an INDYCAR the only way I could describe how it felt to others, was that it felt like I was home."
Being a Woman in Motorsports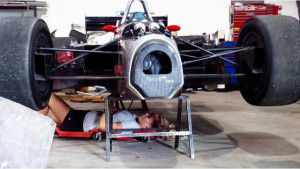 Being around the guys, especially in Motorsports can prove to be challenging for a young lady. Some men have a hard time with women climbing the seat to compete against them, some are pretty comfortable with the idea.  When asked, "How do the men treat you on and off the track?" Mianna stated, "This is a tough subject simply because it's all about perspective. It's one of those situations that I believe you can choose to look at the glass half full, or half empty. Racing is very much a male-dominated sport. But being a woman of motorsports is an honor and is worth withstanding the uphills! If it was easy, we'd all be doing it."
Women, and people for that matter, need to be encouraged. Because I am a woman in racing, it points a lot of the eyes on me. Everyone is watching to see how I handle myself, how I handle the critics, the young children, the fame, it's what happens when somebody makes a choice to take a stand in what they believe. I want women to be able to look at me when they do, and become encouraged and self confident, to feel that they can believe in what they love too, to feel the drive to be everything Christ has created them to be… to give them hope. Women want to watch and see that they can change lives too, and they do."
Mianna Wick | Accomplishments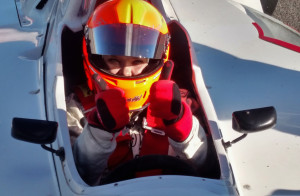 2015
Tested a 1996 Indy Car
Winner: SCCA Freedom Sprint race 2, Formula Mazda
2nd position: SCCA Freedom Sprint race 1, Formula Mazda
2014
Drove a 2003 Indy Car
The selected driver of David Hoffpauir to drive for his team, Loophole Racing
Winner: SCCA Labor-day Daze race 1, Formula Mazda
Winner: SCCA Labor-day Daze race 2, Formula Mazda
Winner: Expedition car/driver during a two day vintage race event, Formula Mazda
Neared the track record at High Planes International Raceway, Formula Mazda
Received my college diploma in Small Business, Majoring in Marketing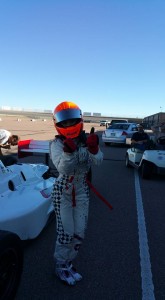 I saw a quote a while back that says good friends are like aerodynamics, you can't always see them, but you know they are always there. The support of my friends and family is endless, and I don't think anyone, even myself, truly understands what they sacrifice for me to succeed in racing. And for that, I will be forever grateful!"
With the many other accomplishments Mianna has made over the years, she is ready to create many more in the future. Mianna has been shown continued support from her friends and family. "Being so dedicated to a sport so demanding comes at a high cost for me. One that requires not a LOT of extra time." Mianna said.    The price? – Not being able to have a normal relationship due with her friends and family as she would like.    Though she may not get to spend much time hanging out with them, they do respect her for what she loves.
Find more on Mianna Wick