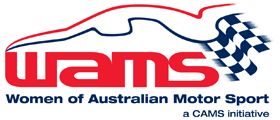 Good news from down under – an announcement of 2017 Women of Australian Motor Sport expansion in committee. The Women of Australian Motor Sport (WAMS) has increased and renewed presence slated for 2017, with Samantha Reid continuing on as Chair and leading the committed group who work to promote and encourage women's participation across all facets of motor sport within Australia.
An initiative of the Confederation of Australian Motor Sport, WAMS was founded in 2010 and celebrates its seventh year. In 2017, WAMS will see the welcome addition of four new members including Ebone Coats (an active motorsport official in the NT), Kelly Handley (a racer and marketing professional from NSW), April Welsh (a Formula Vee racer and committee operative in WA), and Rachelle Wilson (motorsport project manager and committee operative in NSW).
The WAMS committee was originally based in Victoria, but will now have committee members based across 3 countries, four states and one territory, which Reid says is a positive step forward for the growth of WAMS and assisting women nationally.
"When WAMS first began it was based out of Victoria, so to now have a reach from coast to coast is incredibly valuable to the committee and CAMS in understanding the local motorsport environments and the unique challenges faced right across the country and internationally in the growth of women's participation in the sport," said Reid. We want to be able to help as many women as we can nation-wide with our current programs and also gain further insight into how we can potentially tailor new initiatives to suit each region. We look forward to working with our new members to see how we can best support all of our states going forward."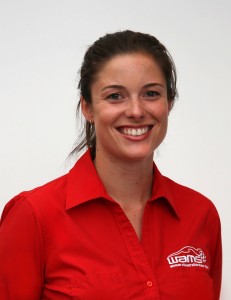 A respected racer and safe driving ambassador, 2017 will be Samantha Reid's third year as Chair alongside her role as Delegate to the FIA's Women in Motor Sport Commission (WMC) in France. Inaugural committee member Karyn Hamer (Vic) will continue as Vice Chair along with returning members Laura Byrnes (WA), Bernadette Cappello (International), Filippa Guarna (International) Dr Karyn Lun (Qld), plus CAMS-appointed Executive Officer Marie Dinsdale to assist with administration.
Past committee members Patricia Chant and Sarah Harley will not return to the 2017 Women of Australian Motor Sport Expansion Committee; but their contributions to women in Australian motor sport over the past years lives on through their unquestionable passion and commitment to the sport and the vital roles they played in WAMS Projects as well as supporting the QLD motor sport scene whole heartedly. Both members are highly regarded by WAMS and will no doubt continue to share their expertise in relevant WAMS programs.
Successful initiatives run in the past year with the assistance of the Confederation of Australian Motor Sport (CAMS) included the WAMS Junior Development Scholarship, International Officials Exchange program between Australia and Singapore, the new Virgin Australia Trans-Tasman Female Officials Exchange program, plus ongoing driver opportunities offered by the FIA WMC, the WAMS Event Endorsement Package, WAMS Profiles of the Week, Driver Fitness Camps, Come and Try Track Days plus continued media aimed at raising the awareness of the successes of women across all facets of motor sport.
2017 Women of Australian Motor Sport Expansion Committee
Samantha Reid (Chair and FIA WIMC Delegate)
Karyn Hamer (Vice Chair)
Laura Byrnes
Bernadette Cappello
Filippa Guarna
Dr Karyn Lun
Ebone Coats
Kelly Handley
April Welsh
Rachelle Wilson
Learn more about the 2017 Women of Australian Motor Sport Expansion Committee Members: ABOUT US | WAMS Committee