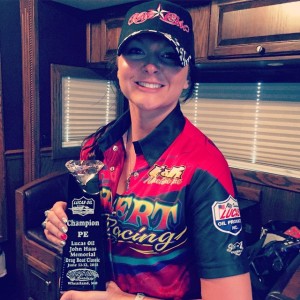 Twenty year old Shelby Ebert, lives in Manhattan Kansas. Attending in her Junior year at Kansas State University, majoring in Business. Recently, Shelby has started a marketing program, Marketing at Full Speed with Anna Marie in hopes of attracting more sponsors. Her parents own a machine shop E&R Machine, Inc. which is the one reason Shelby has been given the opportunity to race. Besides school, her life is all about racing. 
Racing has basically been my entire life since I was very young. My dad has been racing for over 25 years and I went to my first race when I was only a few months old. When I was only 2 years old, I chased after a boat that we were selling as the new owner took it out of our driveway screaming "bring me my boat back!" That's when my parents knew I was hooked."
Shelby Ebert | Passion with Racing
Everyone has something they look forward too, especially at such a young age. At age 14, Shelby played sports in High School and began racing. She did them both for a while, but there came a time for her to choose whether to work on her athletic ability or continue to do what she was most passionate about, and that was racing. Shelby pretty much grew up at the track. She knew in her heart this is where she wanted to be. As she continued on, Shelby started racing a Jetski for three years in a Personal Watercraft 2 class.
My parents then bought me the MPH Hydro and I have been racing that for 4 years now. This past summer, we bought a Pro Modified boat that I will be moving into next year. This means that I will be a professional driver, and the only woman professional driver who will be running the whole National Series for the Lucas Oil Drag Boat Racing Series."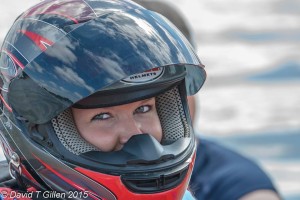 When asked by many people, "What hobbies do you have, besides racing?" Shelby just replies "I don't have an answer, because my whole life revolves around racing. We race from April to November and during the winter months, we are constantly working on our boats to get them ready for the next season."
My goal for the 2016 season is to do my best, and win one race. If things go even better than that, then I will be absolutely ecstatic. I have very high hopes for 2016 because my team and I are super excited to learn about this new boat and motor, and I have so much faith that my guys will give me something great to race every single weekend. My long term goal is to race Top Fuel Hydro someday. Top Fuel Hydro is the fastest class in drag boat racing and they run about 3.5 seconds in 1000 feet at about 250+ mph. I think that racing in that class would be the most extreme adrenaline rush that I could ever experience."
As many women coming into motorsports know, there are many challenges in this sport. Tough decisions to be made, as anyone would have too. But being a woman in a man's world is another thing. "At the beginning, I received a lot of back lash. At one race, I had many competitors try to get me disqualified in my very first year in my boat." Shelby says. She believes that most of my competitors look at her differently, whether it's good or bad, because she is female and so young. Now that she has achieved quite a bit of success, most people do respect her. Shelby believes that she is held at a higher standard because she is one of the only girls in drag boat racing. She says, "I do believe that people judge me more and that I am watched in everything I do on and off the track."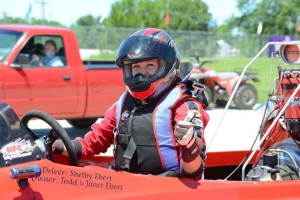 I wish that they would just look at me as a competitor instead of a 20 year old girl. Some people believe that I have gotten everything handed to me or that I've just gotten lucky. I hope that I have proved most doubters wrong because I have worked extremely hard for where I am and I continue to work hard every day to strengthen my career."

 Accomplishments
Lucas Oil Drag Boat Racing Series Personal Watercraft 2 Championship in 2010

Lucas Oil Drag Boat Racing Series Division 2 Top Eliminator Runner-Up Championship

Southern Drag Boat Racing Series Top Eliminator Runner-Up Championship

Lucas Oil Drag Boat Racing Series Division 2 Pro Eliminator Championship

Southern Drag Boat Association Pro Eliminator Championship

Lucas Oil Drag Boat Racing Series Division 2 Pro Eliminator Championship- 2015

Southern Drag Boat Association Pro Eliminator Championship – 2015
These past three years, I have also been nominated for the Southern Drag Boat Association ET Driver of the Year Award and last year, I received the prestigious Jimmy Tucker Memorial Award."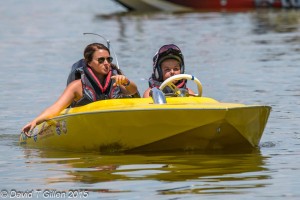 Making A Difference
Taking on such a roll to help young girls out by starting a campaign on her Facebook page, "Fill My Boat with Barbies." Shelby felt by collecting these barbies, she would donate them to the Barbie Care and Share to help young girl get the opportunity to experience a happy Christmas, Birthday, and other special occasions. Shelby has also been involved with the Junior Drag Boat Racing League as a mentor. She's helped young kids learn how to drive a boat and have driven with them while they race competitively against other young kids. This means a lot to Shelby. She stated, "it is important that the sport of drag boat racing doesn't die with my elders."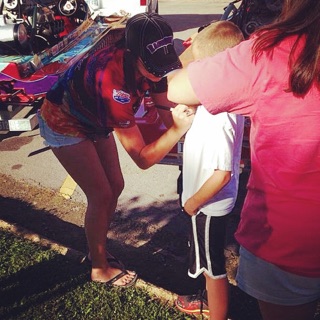 We need to get kids involved so our sport continues to grow and prosper. My goal is to get people to follow their dreams, because if I would've listened to the people who told me I couldn't make this happen, I wouldn't be where I am today. No matter how big your dream seems, it is possible, and that's what I want people to remember."
Receiving Support From Family & Friends
Shelby is following the footsteps of her father, whom she has idolized since she was a little girl. She is creating lasting memories with her dad, while he puts his own boat on hold for her career.    It surprised her because she knew how much this sport had meant to him. "It's funny because he's more worried about me being successful than himself and I'm more worried about him being successful than myself." Shelby says. As she continues to become successful, her parents are very supportive of Shelby's dreams, along with the rest of her family and crew chiefs. 
I am extremely lucky that I have been blessed with people in my life that they're dream is to see my dreams come true. As for my friends go, they have been supportive since day one. They think it's pretty cool that they have a professional drag boat racer as a friend, and some of them come to the races when they can. I've also made many friends through racing, and they come and cheer for me all the time."
Sponsors
Lucas Oil

E&R Machine,

Inc.

Advanced Engine Machine