After a break of more than 10 years, Subaru Australia returns to Rally with Molly Taylor as the driver, aiming to build on the brand's record-breaking success in the Australian championship.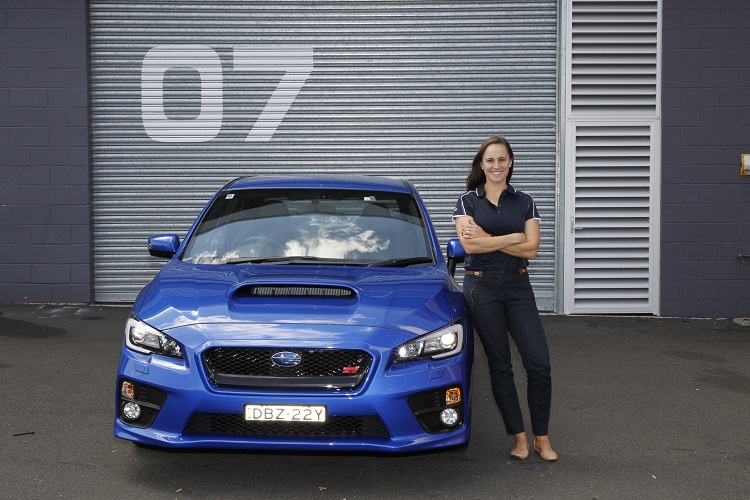 Molly Taylor, the daughter of four-time Australian Rally Champion Co-Driver Coral Taylor and rally instructor Mark Taylor, has put her Rally-infused DNA to good use, amassing a solid resume of her own in the sport.    Last season, Molly competed in the Australian Rally Championship, finishing second overall.   She also was selected as the winner of the prestigious Peter Brock Medal, named in honor of late touring car legend Peter Brock.   One of the most coveted awards in Australian motorsports, the medal is given to the driver demonstrating outstanding ability, sportsmanship and willingness to promote the sport to the masses.
Molly will campaign a turbocharged All-Wheel Drive WRX STI NR4 for Subaru Australia in the 2016 Australian Rally Championship.    The return for Subaru Australia will be the first since November 2005, when they departed after Subaru Rally Team Australia (SRTA) secured its tenth consecutive Australian Rally Driver's championship.   During their reign from 1996-2005, SRTA was undefeated in their quest for the Australian Rally Championship, earning numerous class victories in both the World and Asia-Pacific Rally Championships as well.
It's fantastic to be able to secure Molly as our driver and Subaru Ambassador," said Subaru Australia Managing Director, Nick Senior.  "She's got a wonderful attitude, has worked really hard for the opportunity and she's a glass half-full person, never the victim.   Then, of course, her performances both here and internationally have been very strong, reinforced by the fact she is the world's top-ranked female rally driver."
The car is being prepared by world-renowned Tasmania-based Les Walkden Rallying, with testing imminent.
The rekindling of our partnership with Les Walkden is very pleasing," said Mr. Senior.   "They are highly successful and have a great record with Group N production vehicles.  We are going to be very realistic with our expectations. The current regulations are very loose and free – you could virtually build anything, but we have chosen a showroom stock Group N production Subaru.  We really want our motorsport philosophy to be 'Run on Sunday, buy on Monday'."
For Molly, who has been driving competitively in rally racing since 2006, the change will mean getting used to a bigger, heavier car that her previous platforms that she is accustomed to driving.     A learning curve is expected, but Molly is ready to take on the challenge.
This is a fantastic opportunity and I'm both humbled and excited to be part of Subaru's new plans to build on their amazing rally heritage in Australia, " says Molly.   "We've got a lot of work to do in testing before the first round in April, but the NR4 is a great car and we look forward to seeing the return of the Subaru rally fans, both new and old."    
Molly's co-driver and official team name have not been yet announced.   Her debut is planned for April 22-24, 2016 at the
Quit Forest Rally
in Western Australia.