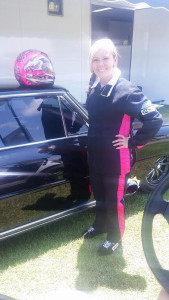 As the new season approaches for 27 year-old drag racer Capri Wesley, she is feeling pretty confident for 2016. Continuing to get race ready and take on her 1998 Z28 Ttop Chevy Camaro to run in the footbrake bracket class, as well as the 5.70 heads up racing, Capri hopes to do a little more with the car to try and run Ultimate Street in some radial races this season. 
Capri's love for Racing
Beginning a love for cars at just a young age, Capri fell for the '98 Z28 T-top Chevy Camaro. Over time, she found herself drawn into the world of Imports. At the age of 16, she bought a 2000 Honda Prelude. At first, Capri only wanted to use it for show, but she gained friends in the car scene and started to learn more about them. "That's when I knew I wanted to be fast instead of look good. I started taking my car to the local drag strip, Emerald Coast Dragway at only 16. That poor car was so slow," she stated.  But after while, she began adding some modifications to the car in her quest for speed.
Some things I like the most about drag racing would be the feeling I get being on the track and the family that most of the racers have. I love being one of the only females out there trying to battle in a "man's world." Of course that can be a hard part about it but overcoming the odds is a huge accomplishment to me."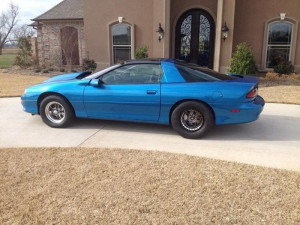 She made good friends with other fellow racers at her home track, who she see's as family. They have taken her under their wings as well. Over time, Capri earned the accomplishment of becoming one of the fastest women in a Honda Prelude in the nation. She had a new found appreciation for all types of drag cars, allowing her to venture into the domestic car world.
I was lucky enough to have someone allow me to race his 66 Chevy 2 for a few months. After getting to drive a 1000 horsepower Cadillac of a racecar, I finally decided to build my own domestic car that was actually fast. My import was fast for a 4 cylinder, but was never going to do what I wanted to do." 
At the age of 18, Capri found her ultimate dream car: the only one that stole her heart, the 1998 Z28 T-top Chevy Camaro. She is now planning to run the car in the footbrake brackets and some possible heads-up racing, confident that this is her year to receive that first a win for the season. As she puts her Honda Prelude to the side, Capri will eventually make some modifications for next year.
Goals | Capri Wesley

Capri has plenty of goals when it comes to racing. She hopes to become just like the NHRA Pro Stock back to back champion, Erica Enders-Stevens. Capri says she looks up to Erica Enders, feeling that if she could be known as half the racer that Erica is, her career would be a success. Capri stated that one day, she would like to be known for her racing. Eventually she is planning to build a car to run in some Radial classes such as the X275, Outlaw Drag Radial and as well as the Pro Radial classes.
Another goal is to have an article in Drag Illustrated about my racing career and my car. With my new car I hope to be successful in a local class we have called 5.70 real street association.A wonderful man by the name of Tom Clausen has put so much heart into his class and the people who race in it are all a big family. They do some amazing things with their cars and my goal is to be top 3 in the points this year in that class. "
Being a Women in Motorsports
Taking on a man's sport may have the guys intimidated by women. As for Capri, there have been times that the guys brought her down.  Capri stated, "Racing an import, no matter who you are, you are typically labeled a ricer. Most people don't respect you racing an import even it being a 600whp 4 cylinder. I have been told I can't drive." Eventually, she would tell herself to never give up.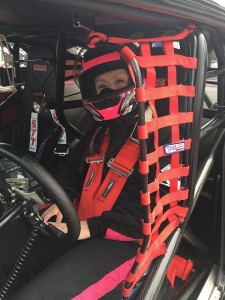 I didn't have the parents who were in to racing or who really had anything to do with it so I've done all of this on my own. I think that earns a little bit more respect than the people who were just handed racecars. I try just as hard as the men to learn and to work on my cars and to be able to fit in with all of them. It has definitely made me stronger as a racer and as a person knowing that at times I have to try harder and prove myself more than some of the guys. One day they will see how all my hard work has paid off."
Do you feel you've made an impact?
I've always felt like I have an impact on other women in and out of racing. The greatest thing ever is when a girl comes up to you and says, "can I have a picture with you and your racecar?" I always hear, "you're like the only girl out here racing!" That's a great feeling. I feel like it gives them hope and promise that they can do the same thing. I know a lot of my closest friends have become way more into cars and racing than they ever would have been if I didn't race. I hope that as my racing career becomes more successful and known that I can make a bigger impact on women in the community. It's almost like you can be someone to look up to even if it isn't just in racing but for women trying to do what they love anywhere. If I can do it, they know they can too."