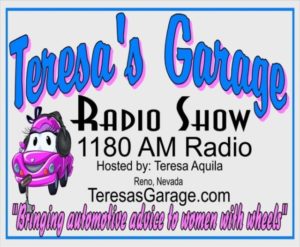 Featuring the latest news from women in motorsports and female car enthusiasts worldwide, Teresa's Garage Radio Show is a weekly live radio show geared towards women in the automotive industry and motorsports. Listeners can tune in live every Tuesday from 2 – 3 PM PST on 1180 AM KCKQ in the local Reno area or online via the Teresa's Garage Radio Live Stream. Live comments and questions are welcomed and listeners are encouraged to call-in to the show toll free at 844-790-8255.
Teresa's Garage Radio Show Hosts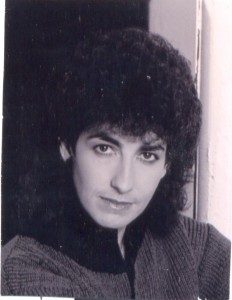 The show is hosted by Teresa Aquila, a veteran mechanic, educator, public speaker, and a 20-year columnist for the Happy Herald from Boca Raton, FL. Her mechanical career has spanned 41 years working on everything from Porsches, Heavy Equipment and classic vehicles which she owns and has personally restored. She created Teresa's Garage Radio Show as a way to encourage and inspire women in motorsports and automotive. Features include interviews with women involved in the motorsports world: racers, professionals, crewmembers and more. The show covers technical info, auto and motorsports news and other enthusiast related pieces.
Earlier in 2016, the show teamed with popular women's motorsport website, CarChix.com and founder Jeanette DesJardins played show co-host. Teresa is now adding new co-hosts Staci Segura and Nikkita Martino, two of CarChix's featured Calendar girls for the 2017 line-up, and regularly welcomes guests to the show.
Teresa's Garage Online
In addition to the weekly radio show, the Teresa's Garage website is a wealthy of useful information for car enthusiasts and includes articles filled with technical tips, automotive history and news, a car show directory, business directory, reviews and much more.
Empowering Women One Wheel At A Time, dedicated to women who dare to be different and who desire to become more knowledgeable on caring for their car."
Want to be featured on Teresa's Garage?
The show is always on the look out for unique stories about women in the field and other news. Have a story idea or want to be featured on the show? Contact Teresa's Garage via email.
Check out more on Teresa's Garage Radio Show