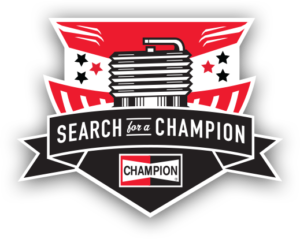 The 6th annual Search for a Champion contest held by Champion gives racers a chance to compete in two divisions: On Track for a $25,000 grand prize and Off Track for a $50,000 grand prize. The first round of voting will determine the 25 racers in each division that will compete for the grand prize.
Women Racers | Search for a Champion
It is always great to see the growing number of women that join the ranks to compete for the prize to aid in their racing careers. There are an impressive 44 women entered in the Search for a Champion contest. Voting for round one ends February 2, 2017.
You can vote once per day per email address for each category and each vote enters you to win exclusive Champion apparel.
To help support women in motorsports, vote for any of the ladies below:
On the Track | Women of 'Search for a Champion'
Carly Jo Ellingson | 2015 Grand Prize Winner
In 2015, young upstart Carly Jo Ellingson received a huge career push, winning the 2015 Search for a Champion Grand Prize. In 2016, Audrie Ruark, Macy Dowell, Riley Gonzalez, Amanda Hagerl, Reanna Walton, Faith Schuch, and Tammy Wolf were also female finalists for Team Champion.
Vote for the Women of Search for a Champion
An opportunity like this can be career-changing for women in motorsports. Help support women racing by placing your vote for one of the candidates above. Who will you place YOUR vote for? Comment below and let us know who you think should be the next Champion.
Are you one of the nominated contestants? Let our readers know in the comments why they should vote for YOU to be the next Champion winner!