The 2017 Search for a Champion female finalists need your help! Final round voting for the contest held by Champion ends March 23rd. The contest gives racers a chance to compete in two divisions: On Track for a $25,000 grand prize and Off Track for a $50,000 grand prize.
An impressive 44 women entered in the Search for a Champion contest for 2017, but only 4 would make the final round to compete for the grand prize!
2017 Search for a Champion Female Finalists
In no particular order, please meet your 2017 Search for a Champion female finalists.
Riley Gonzalez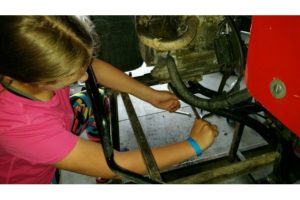 Riley Gonzalez never met her grandfather, but his legacy of Sunbeam Alpines that he restored and rallied lives on through his granddaughter, who uses his memory as motivation for learning to do vehicle maintenance on family vehicles and her racing go-karts.
Riley is competing as a finalist in the 2017 SFAC Off-The-Track Champion. She hopes to represent Champion and bring more local awareness for the Champion brand to her local community. Riley is the lone female competing in the Off the Track portion of the competition.
Makayla Marks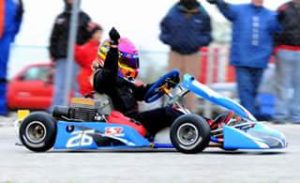 14 year-old Makayla Marks from Indianapolis, IN races the Yamaha Junior Class in the Kart Racers of America series. Already a seasoned veteran, she is entering her 6th racing season, having already amassed a notable career thus far with two championship wins, three Driver of the year awards in various series, many wins, poles, and a Rookie of the year award to her credit.
Now eligibile for her novice SCCA license, and having been 1 of only 2 recipients chosen to receive the 2016 Lyn St. James Project Podium scholarship through the Women's Sports Foundation, Makayla is hoping that a much needed win here will help push her to the next level, a feat not financially possible without the added support.
Courtney Mageau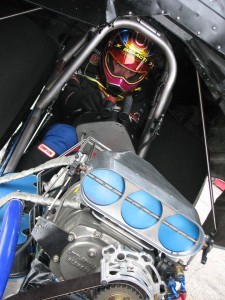 Canadian drag racer, Courtney Mageau, is vying for a chance to be the next Champion to help push her to the next level in the NHRA Heritage series 7.0 Pro class. She hopes 50 years of family racing experience on her side will help land her golden opportunity.
Courtney has been racing since she was very young, having come up the ranks in the Junior Dragster category before graduating to Super Pro. She recently became the Alberta's first female Funny Car driver, earning her stripes aboard her Girl Trouble F/C.
Marina Anderson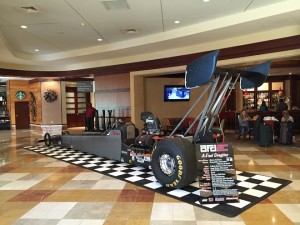 One of the fastest female finalists is NHRA Drag Racing Top Alcohol Dragster driver, Marina Anderson.
Anderson gained drag racing experience with a close group of family and friends, crewing on a nostalgia top fuel dragster. Her love for nitro would develop on the road and in the pits in support of her team.
When she turned 17, she earned her NHRA Super Comp license, running 8.22 second, 162 MPH passes down the quarter mile. She would continue her racing dream quest through college – earning a double major Bachelor's Degree while spending nights fabricating her chassis.
This season she will take on her ultimate nitro goal – behind the wheel of an A/Fuel Dragster. Winning the Search for a Champion contest would help propel her ahead at 200+ mph.
An opportunity like this can be career-changing for women in motorsports. Help support women racing by placing your vote for one of the candidates above. Who will you place YOUR vote for? Comment below and let us know who you think should be the next Champion.