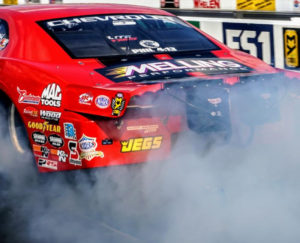 Melling Performance, a longtime associate sponsor of Elite Motorsports and two-time NHRA Pro Stock world champion Erica Enders, signed on to become title sponsor of the 22-time national event winner for five national events, beginning with the 20th annual Route 66 NHRA Nationals in Chicago and continuing through the 63rd annual Chevrolet Performance U.S. Nationals in Indy.
Everyone at Melling Performance is excited about our association with Erica and Elite Motorsports," Melling Performance CEO Mark Melling said. "After being at the races, I thought it would be great to see the Melling Performance Decal on the doors of Erica's RED #9 racecar. It reminds me of the Bill Elliott days in NASCAR. Melling has been launching a ton of new performance engine parts, and we are pumped to see our logo on the side of her RED Melling Performance/Elite Motorsports Chevrolet Camaro!"
The Melling Performance brand and logo will adorn the doors of Erica Enders' racecar at the upcoming NHRA national events in Chicago, Denver, Sonoma, Seattle and Indianapolis.
"Looking over the landscape of Pro Stock, it's really quite an accomplishment to bring a company the size and caliber of Melling into a title sponsorship role," team owner Richard Freeman said. "It reflects well on the entire class, the NHRA and our friends at FOX as well. Exposure for our sport and more importantly our sponsors is growing and that's important to the long-term economic vitality of our race team."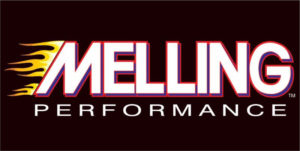 Enders has established herself as one of the top female racers in history. Only Erica Enders, Shirley Muldowney and Angelle Sampey have won world championships in any of the top forms of motorsports and her two championships, 22 national event wins, 18 No. 1 qualifiers and admirable 242-161 race day record mark her career in elite company.
I'm so excited to have Melling Performance step up like this," Enders said. "We recently toured their facility and I was completely blown away. They aren't state-of-the-art, they are way beyond that. It is like something out of the future. I was so impressed with everything they showed us. We've become friends with everyone at Melling and they have definitely become part of the Elite family over the past few years. I can't wait to drive this Melling Performance/Elite Motorsports Chevrolet Camaro into the winner's circle this weekend."
Melling Performance is a leading manufacturer of oil pumps and other power train components. Serving the global automotive original equipment and aftermarket industries, Melling is noted for its strong engineering, product development and distribution capabilities. Melling Performance operates 10 facilities in North America.