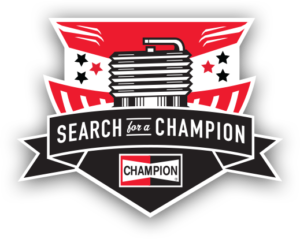 The 2017 Search for a Champion Contest has begun. This annual sponsorship contest hosted by spark plug manufacturer, Champion, features On Track and Off Track sponsorships based on judging and a fan vote period. The popular contest has helped boost the careers of many racers, including many women in the sport.
Entering the 2017 Search for a Champion Contest
Contestants register on the Search for a Champion contest site, submitting a short video, photos, and a short essay on why they feel they should be the next "Search for a Champion" winner. The entry period began in early November, but submissions are accepted through January 3, 2017 at 11:59PM ET.
Once the submission/entries close, first round of voting begins on January 5th and runs through February 2nd to narrow down the field to the finalists. The second round of voting determining the winner will then take place February 23rd through March 23rd, with the winners selected at that time.
Prizes – 2017 Search for a Champion Contest
The sponsorship contests will award two Grand Prize winners (one from each category) a $50,000 sponsorship for the 2017 season as the 2017 Search for a Champion winners. Twenty-five First Runner-Up Finalists will receive a $500 Champion sponsorship. Twenty-five finalists will also receive a $100 Champion sponsorship as well.
Past Search for a Champion Winners
Several women in motorsports have participated in the Search for a Champion program. NHRA Drag Racer, Carly-Jo Ellingson was the 2015 Search for the Champion Grand Prize Winner. Her life and racing career changed dramatically from the experience of being part of Team Champion, and she is still thriving in her career.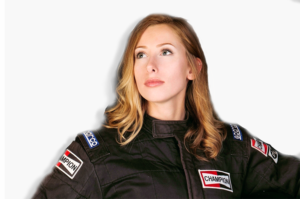 Champion has given me the means that are necessary to climb through the ranks of nhra drag racing, one step at a time! I've since become a very well-known face in drag racing these days, which has helped me to promote my operation and take on a whole new world of competition! My team and I have been able to travel more in the past two years than we probably ever could have, and that was all thanks to Search for A Champion. Additionally, if I hadn't won the grand prize in 2015, we probably couldn't have made all the repairs and improvements on the car that had to be made in the past two seasons. What's more, Champion has helped me become better known in the racing community as a strong, talented racer.