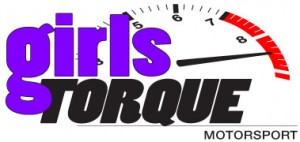 I came across a great opportunity for Women in Motorsports or supporters of ladies who race that I wanted to share.
GirlsTorque.com is a long-running website based in Australia that is dedicated to helping girls succeed in motor sports.   Originally launched in 2001 as the Australian Women in Motorsports organization, it quickly took off outside of just Australia, and is now focused on educating and sharing the cause worldwide.
Girls Torque Collector Cards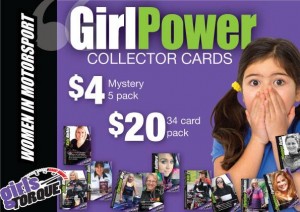 One of the unique ideas the site manages is their Girls Torque Racing Collector Cards.    These cards are similar to other sport trading cards, and features a different female racer on each card; with photos, quotes and stats on her career.   The cards were created to highlight and promote women racing, celebrating their successes and careers first in Australia, but now expanding to include women racing on the global level.   Cards are arranged into Circuit, Speedway and Drag Racing boxed set collections.  Fans, friends and family can purchase by collector series or individually,  online or at retailers in Western Australia.
Free Feature for Women Racing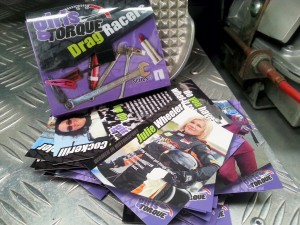 Here's one of the greatest parts about the program:  it's FREE for Women in Racing to be included.    It is great free exposure to a collective audience already supporting your common cause- women competing in motorsports.    Getting your name out there and celebrating your career and successes is valuable for any driver.  It helps reinforce sponsor value, opens the door to other opportunities, and unites you with the movement that continues to build for women in racing.
A lot of racers have hero cards they hand out at the track for fans.   Those who do, understand that it isn't cheap to have those designed and printed.   Professional designers can charge several hundred dollars for a hero card and color printing on hero-card heavy stock paper can add-up expense quickly.  Girls Torque has made it extremely easy to be included, offering an online form that takes just a few minutes to complete.
The form asks:
Motorsports Category
Name
Quote
Class/Competition Division
Race Number
Home Track
Race car Description
Racing History/Achievements
It also allows you to upload your own head shot and action shot (photos that you have the rights to use legally) for use on the card.    Once submitted, you will be included in the next collection for your series.   No cost or obligation for you to buy for inclusion.   For those that would would like, you can even order extra cards for yourself to distribute to your own fans!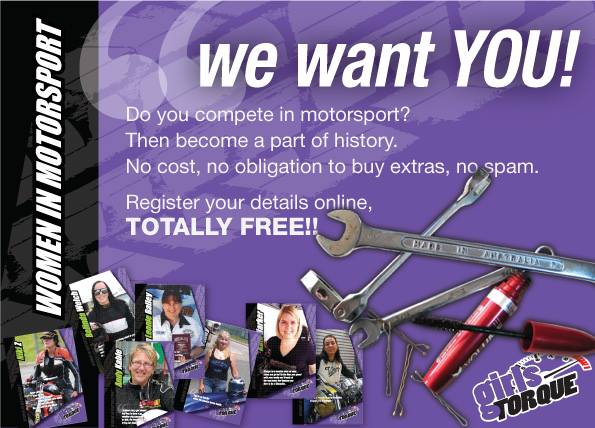 Don't miss out, make sure you fill out the form to be included in the next set of collector cards!