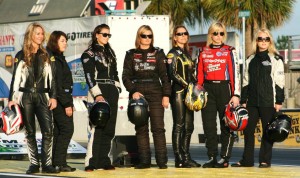 We all know how important networking is in our daily lives, but many times, we forget that some of the best sources of information comes from groups of our peers.  Who better to ask about the daily struggles, the small wins and the large windfalls, and all the other nuances that being a woman in the male-dominated motorsports world entails?
In an earlier post, I spoke about how important it is to be on the women's team for our sport.  But maybe you don't know that many other women racing?  Here's a few welcoming women racing groups that will help you get started.   Don't be afraid to join them and share your story.  Ask questions.  Offer your advice.   Don't be afraid to reach out and to utilize this tool– this women racing groups and network of resources–available to you.  We're all in this together!
LinkedIn Groups
Women's Racing Network     Private Group
A place where women involved in motorsports (or those who want to become involved in motorsports) can discuss any topics pertaining to the roles of women in motorsports currently and how these roles can be expanded upon, changed, or evolve. This is a group where women discuss their passion for a great sport and what can be done to help this sport experience continued growth year-after-year with the help of the female demographic.
Women of Motorsports    Private Group
This unique networking group is for the amazing women who work and travel in motor sports. This group will be used to network, welcome new women, connect with those at the track, support, and much more.
Facebook Groups
 Have a group you like not mentioned here?  Add it in the comments below!
My background, as I'm sure you can tell, is Drag Racing.   But chances are, there is a similar group in your racing genre.   Share it here for others to join you!