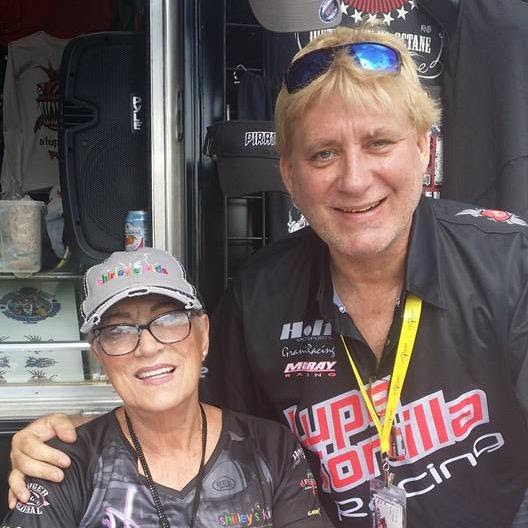 NHRA Top Fuel champion, Shirley Muldowney mourns the loss of her son, John Muldowney, who passed away at the age of 59 yesterday in Springfield, MO.
The only son of the drag racing trailblazer and her first husband Jack, John Muldowney grew up in the middle of the excitement surrounding Shirley and her legendary drag racing career. Beginning in elementary school, John always had a hand in helping his mom at the races. He packed parachutes, changed oil and spark plugs, and eventually went on to join the crew full-time after graduating from high school. A notable fabricator, he stayed working on her Top Fuel Dragsters as part of the crew throughout her career. He assisted his famous mother in her four Top Fuel championship runs (three in NHRA, one in AHRA).
After her retirement from Top Fuel and drag racing, John Muldowney continued in the sport, eventually working for a variety of other racing teams, machine shops and fabricators. Outside of the sport, he also worked as a fabricator for Walt Disney World, Universal Studios and even for NASA's Space Shuttle program.
A statement from Muldowney's camp listed the 59 year-old's cause of death as a blood clot. Shirley Muldowney also added that in lieu of flowers, fans and friends are asked to consider making a donation to Shirley's Kids, the 501(c)(3) charity created in Shirley Muldowney's honor that helps kids in need at various stops on the NHRA tour.
Donations can easily be made at ShirleysKids.org.