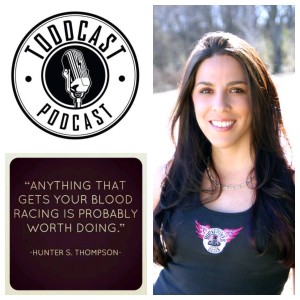 Toddcast Podcast – Erica Ortiz
Horsepower & Heels founder, Erica Ortiz caught up with Toddcast Podcast host, Todd Hancock, about her drag racing history, being a woman in motorsports, her first drag racing experience, being an adrenaline junkie, and more!
The Toddcast Podcast is a music, entertainment, sports and lifestyle show based in Canada.
Check out the full conversation on the Toddcast Podcast!
Listen Online:  https://soundcloud.com/toddcastpodcast/erica-ortiz-the-full-convo
Air Date:  April 1, 2016