This season proved to be a historic one for NHRA Lucas Oil Drag Racing Series TAD driver Megan Meyer. Not only did she carry home the win for the rain-delayed NTK NHRA Carolina Nationals in the quickest side-by-side pass on record in TAD, but she also secured the 2019 NHRA Top Alcohol Dragster Championship – becoming the first female in history to win a TAD Championship.
In the final round, Meyer took on former teammate and points rival Troy Coughlin Jr. With the pressure on, Meyer drove to a 5.149, 281.48, her best run of the weekend, to squeak by Coughlin's competitive 5.169, 280.80 mph run. The pair marked the quickest side-by-side TAD runs in history, and Megan's win light gave her not only the win for the NTK NHRA Carolina Nationals event, but also gave her the points needed to make the title official.

Megan Meyer officially clinched the 2019 Lucas Oil Drag Racing Series Top Alcohol Dragster national championship.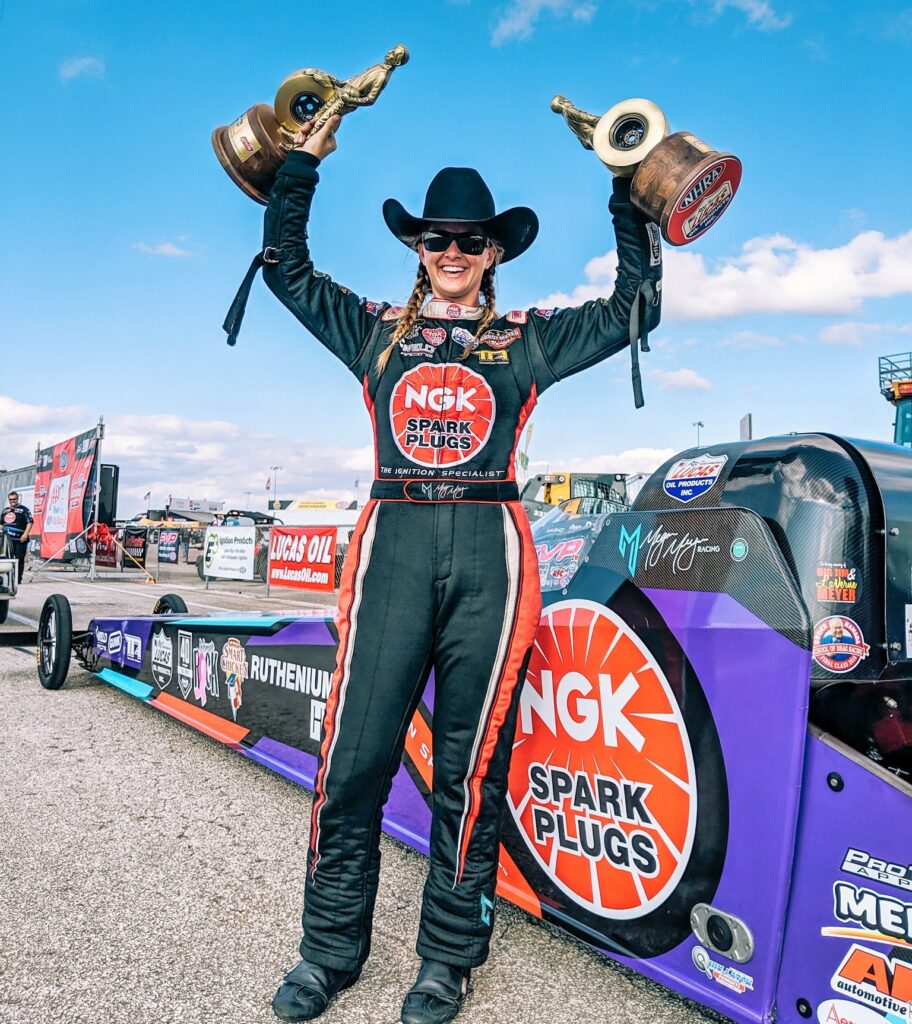 Last season, Meyer finished the 2018 championship season as NHRA Lucas Oil Top Alcohol Dragster's third-place finisher. This season, she was gunning for the championship out of the gate, appearing in 12 finals this season and scoring seven victories in her injected nitro dragster. She is aided and tuned by her father, Randy Meyer. Megan's victories this season include four national event titles – with marquee wins at the prestigious 50th annual Amalie Gatornationals and the Chevrolet Performance U.S. Nationals.
Meyer is the fourth woman to win an NHRA Lucas Oil Series sportsman championship, joining class champions Amy Faulk (Super Stock, 1979), Jackie Alley (Super Stock 2011), and Mia Tedesco (Super Gas, 2016).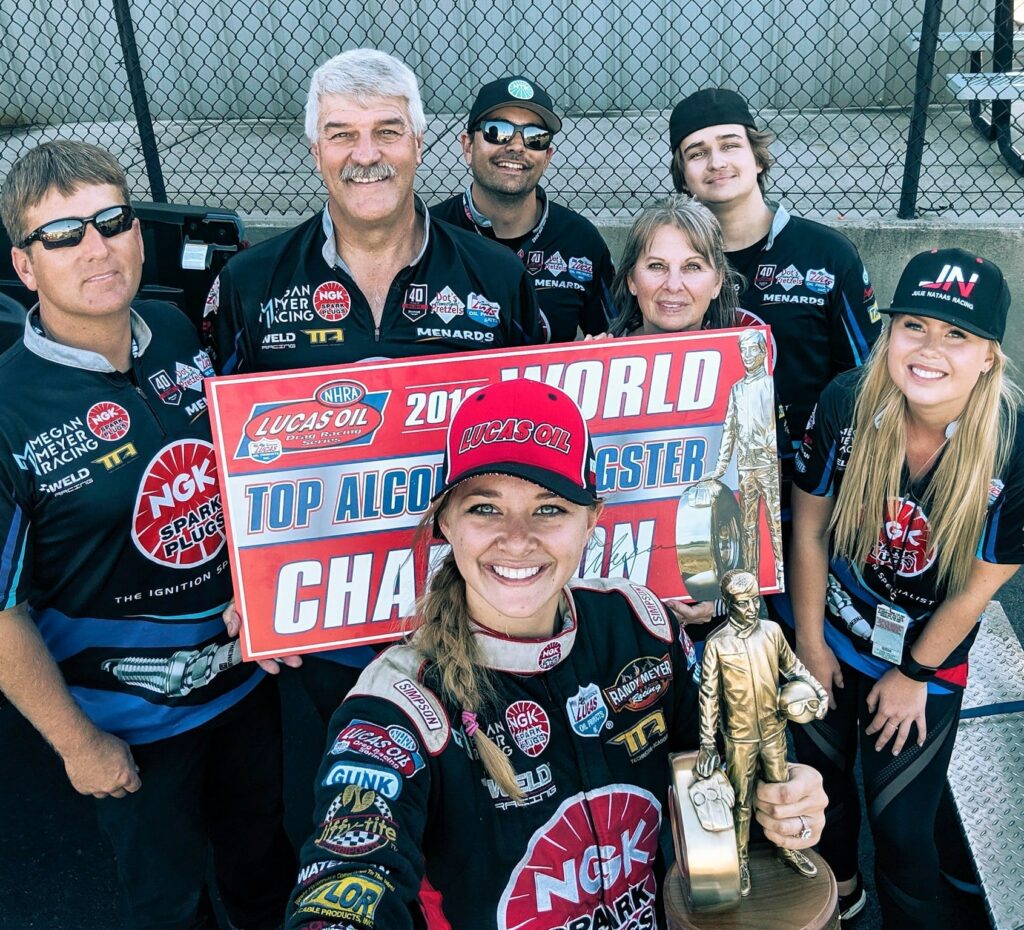 A big congrats to the new champ from all of us at Horsepower & Heels!