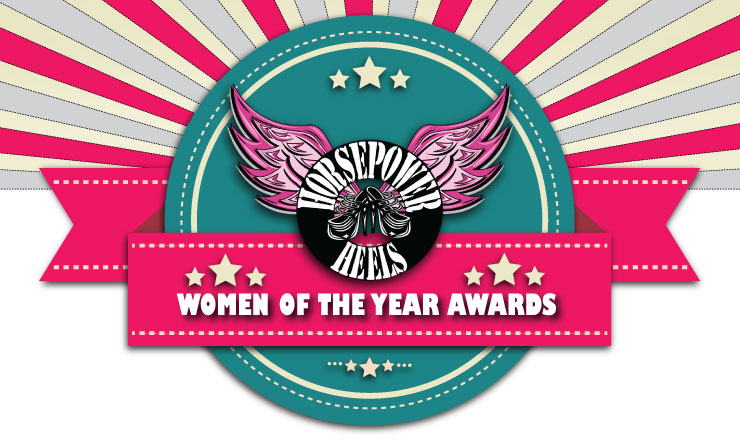 Welcome back to the 2019 Horsepower & Heels Women of the Year Awards!   This annual award program allows our readers and fans to nominate and recognize their favorite choices for woman of the year in motorsports based on their performances on and off the track.
2019 HORSEPOWER & HEELS WOMEN OF THE YEAR AWARDS CATEGORIES
The 2019 Horsepower & Heels Women of the Year awards recognize women in seven award categories:
Female Racer of the Year
Female Crewmember of the Year
Female Motorsports Professional of the Year
Female Rookie of the Year
Female Team of the Year
Most Improved
Most Influential Woman of Motorsports
Each category allows fans to select one woman for nomination. Once the ballots have been counted, the woman with the most votes in each category will be declared the winner.
View Previous Winners
Voting is open now through December 29, 2019 11:59PM EST.  Votes will be collected into a database and winners will be calculated by tally of votes.   Only one nominee per category, and one ballot per person/email accepted.   
Winners will be announced on December 31, 2019 and posted on this website.
VOTE NOW | 2019 HORSEPOWER & HEELS WOMEN OF THE YEAR AWARDS