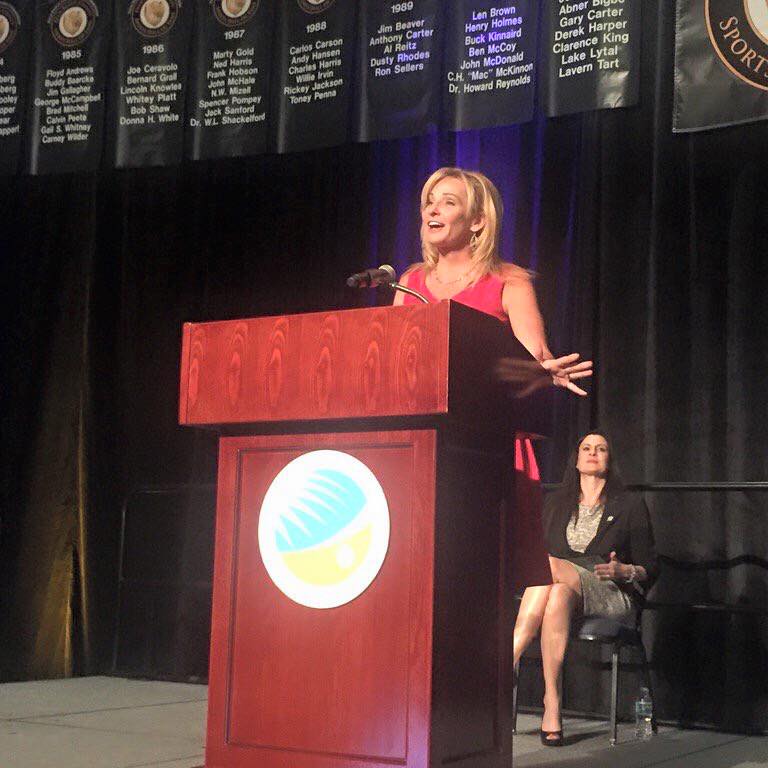 Larsen Motorsports Jet Dragster Super Team owner and driver, Elaine Larsen, was recently recognized by the Palm Beach County Sports Hall of Fame as the recipient of the annual Dick Moroso Memorial Motorsports Award.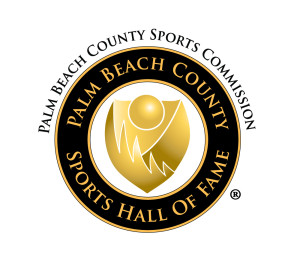 Elaine began her jet drag racing career by earning her license at Moroso Motorsports Park (renamed Palm Beach International Raceway – PBIR) in West Palm Beach, Florida in 2002.   She is a two-time IHRA Jet Dragster World Champion, and the co-founder of the National Jet Racing Association.
She and her husband Chris, have developed and grown a multi-car jet drag racing super team that helps to educate, train and promote S.T.E.M. core curriculums through a new state-of-the-art 30,000 sq. ft. Jet Technology Center.  Partnered with Florida Institute of Technology, the Jet Technology Center helps inspire and teach in the areas of Engineering, Fabrication, Human Factors and Artistry.   Elaine currently has 7 jet drivers in her program, and has launched countless careers of young driving talents, crew chiefs, mechanical engineers and fabrication specialists.
Elaine Larsen receives Dick Moroso Memorial Award 2016
Elaine Larsen receives Dick Moroso Memorial Award at the Annual Palm Beach County Hall of Fame Gala, held March 20, 2016 at the Palm Beach County Convention Center.