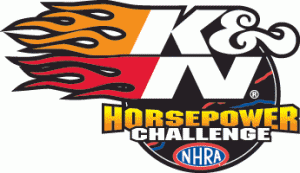 Erica Enders has really been on fire this season after her return to Cagnazzi Racing, and I'm expecting her first win to come any time now this season in Pro Stock.
Its good to see EE doing well, after struggling for the past few years.   See what a difference a great team can make when a great driver is paired?
Erica Enders for People's Choice
I'd love to see EE go for the glory this year in the K&N Horsepower Challenge, so I'm asking everyone to get out and vote for Erica Enders in the People's Choice entry.   She's doing so well this season, she may not need it… but it sure would be great to have her win the People's vote!
Good luck, EE!