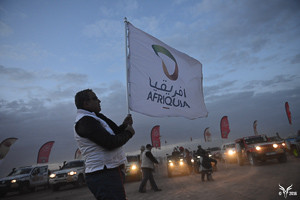 Today marks the official start of the Rallye Aïcha des Gazelles with L1 (Leg 1) stage.   Part of the ongoing Coverage of the 26th edition of the Rallye Aïcha des Gazelles du Maroc  – the all-woman, off-road rally raid that brings women between the ages of 18 and 65 from more than 30 different countries together in the Moroccan desert.
L1 –  Rallye Aïcha des Gazelles 2016
Thursday, March 24, 2016
All of the teams returned to the Bivouac from their Prologue adventure the night before, and were ready to take on the first official leg: L1 –  Rallye Aïcha des Gazelles 2016.    The early morning call did not provide them much opportunity for sleep, and the windy conditions posed quite the worry of sandstorm conditions on the course.
The day's first CPs are located in a wide, flat zone where the main challenge will be to keep a straight heading over a long distance. Until CP3, the horizon offers a range of clear features that can be used as landmarks to steer by.
After CP3, they each will face extremely rugged terrain. It will be critical that navigators keep close track of their positioning.  Should they end up losing their bearings, triangulation may not be of much help with all of the hilly landscape surrounding them.
They will also face their first run in with the sand.  
EL BEÏDA / EL BEÏDA – Ideal distance 105 km – Estimated time 8:30 – 6 CPs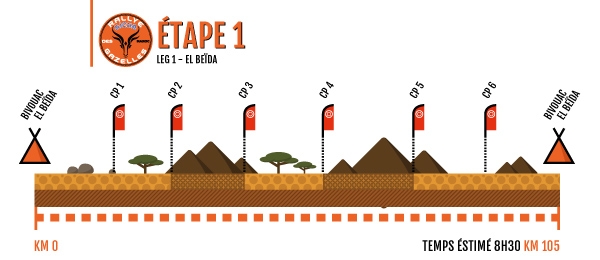 Follow along live:  http://www.rallyeaichadesgazelles.com/en/Rally/2016/live/