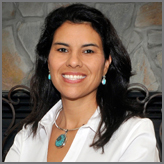 Awhile back, I was featured in a really cool book called Aim High: Extraordinary Stories of Hispanic and Latina Women, written by a fantastic woman named Laura Contreras-Rowe.
Aim High: Extraordinary Stories of Hispanic and Latina Women is a 5 Time-Award Winning book that offers hope and inspiration. Laura has traveled the country in the last year meeting and interviewing inspirational and amazing Hispanic and Latina women. This book features 33 thought-provoking positive role models from all over the country and from different professional backgrounds to tell their story. This book delivers a powerful message that despite financial challenges, family obligations and horrific environment or events: a young Hispanic or Latina woman can succeed to astounding heights with courage and tenacity.  I was very honored to be included among the featured women in this book, and am humbled by the mix of very well-known and highly successful profiles in my company.   (More info about the book at:  Aim High Book)
America's Favorite Author Nominee | Laura Contreras-Rowe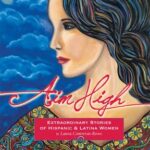 I also just discovered that Laura Contreras-Rowe has just been nominated for America's Favorite Author for the book, and that the voting has already begun.   I think its fantastic that she is being recognized for her efforts and would LOVE to see her earn the top spot!
Let's help her win!  
All you have to do is click over to: http://americasfavoriteauthor.com/ and selected Laura from the nominees and hit VOTE!.
Thanks for all your help!