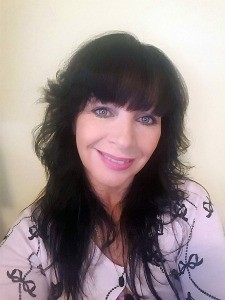 Perth Motorplex announced that they have hired Dale Gummow as Event Coordinator for Drag Racing, Burnout and Special Events at their Kwinana Beach, Australia facility.
Dale previously worked for Perth Motorplex office in 2009, and returns to the drag racing event coordination gig in a full-time capacity with renewed spark and enthusiasm.
"Drag racing fills a large part of my life, and nothing gives me greater pleasure than to return to do what I love – the behind the scenes work, the organisation and build up to events," Dale expressed in the Perth announcement of her position.  "I am so grateful to be back working at the Motorplex along side some very talented people and together I am sure we will have a fantastic season," said Dale,
Gummow is a female drag racing veteran who has not only worked in the industry, but also competed in both Modified Bike and Modified Eliminator class events.      She was also selected the esteemed 2014/15 Igglesden Award for greatest contribution to drag racing by a female, successful over one hundred applicants who were in contention for the award.
Perth Motorplex is very pleased with their selection, having chosen Gummow over numerous other candidates vying for the position.
"We were very humbled to have received so many applicants for the position, but there was one whom perfectly gelled with the position," said Drag Racing Manager, Rod Britton.
Differing from her previous assignment at Perth Motorplex, where as Event Administrator  she spent much of her time in the office,  Dale's Event Coordinator role will take on aspects of Drag Racing Manager, including hands-on event support.
With over seventy scheduled dates for drag racing, burnouts and special events in 2015/16, Dale will dig right in and begin work with the venue starting Tuesday, 29 September 2015.