A longtime friend and supporter of Horsepower & Heels, Rick Head of Exile Turbo Systems has been on-board as a sponsor since Erica's true street and drag radial racing days in  2002.     The Horsepower & Heels team trusts  Exile for all its turbocharged needs.
Company Overview
Exile Turbo Systems was founded by industry veteran Rick Head in 2006.  Building on over 20 years in the turbocharger business, Head's goal was to create a "one stop shop" where racers and performance enthusiasts could get expert advice about turbochargers, systems and components, and purchase the best products the industry has to offer.    Head prides himself providing his customers with "real world" expertise gleaned from years of competition in all forms of motorsport. From Hot Rod magazine's "Drag Radial King" and 2004 World Street Nationals "Outlaw Drag Radial Champion" to life memberships in the Bonneville and El Mirage 200 mph clubs, Head's lifelong commitment to performance extends well beyond the bounds of his business.
Products
Exile Turbo Systems is retail distributor of Garrett turbochargers and turbo kits, but also offers wastegates, intercoolers (air-to-air and liquid-to-air), boost controllers, throttle bodies, water/oil pumps, fuel system components and more. In addition to Garrett turbochargers, Exile's product line includes SPA Turbo Racing, Tial Products, TurboSmart, Wilson Manifolds and Zukinut Enterprises.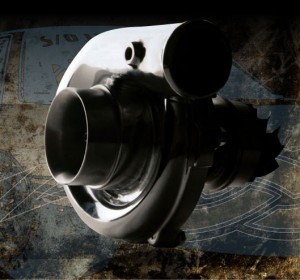 In Action
From her wild single-turbo drag radial coupe, to the twin set up on the Horsepower & Heels Mustang, Erica Ortiz has always depended on the cutting-edge turbo technology and expertise of Head's Exile Turbo Systems.
Contact Information
Exile Turbo Systems
1578 Venice ST
Simi Valley, CA 93065
Phone: (805) 432-5582
Email: [email protected]