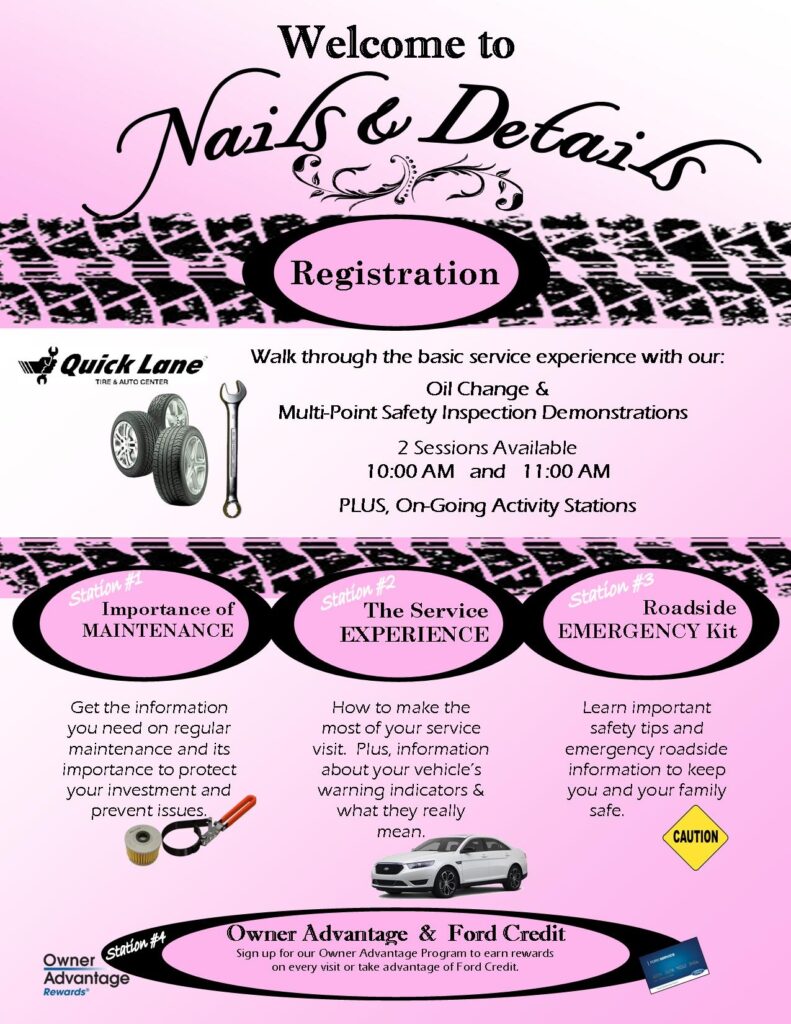 As a Service Advisor at Woody Anderson Ford,  my job is to ensure that we take care of your vehicle and protect both your investment and keep your family safe on the road.
With women accounting for over 65% of the dealership customer base, its alarming to know that 85% of women are not happy with the service they receive.
That's why I'm proud to be involved in a new program this Saturday, at our Fayetteville, TN location.    Called "Nails and Details", its a special event for ladies designed to empower women to feel knowledgeable about the care of their vehicle.   Created by women, the program will go over Basic Maintenance, the Service Experience, Roadside Safety and will feature two live demonstrations of the standard service and safety inspection we do for every vehicle.
Its been awhile since I had to speak publicly, but I'm excited about this program and looking forward to chatting with ladies and answering their questions.
We will be giving away all kinds of prizes, and all makes/models are welcome.   Stop by if you have the chance and see us!