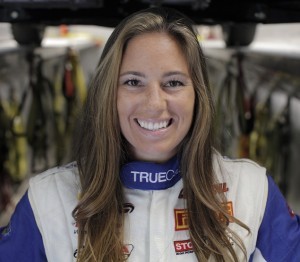 Multi-discipline driver Shea Holbrook returns to touring car racing to campaign a two-car team of Honda Accord V6's in the 2016 Pirelli World Challenge (PWC) championships.    The 6-time PWC winner climbs back into a Touring Car seat after a successful season of drag racing a 250+ mph jet dragster in the IHRA Nitro Jam Series with Larsen Motorsports.    Her Shea Racing teammate will be  2015 Trans Am TA3 "Rookie of the Year," Jason Fichter.
The 2016 season marks Shea Racing's seventh year competing in the various touring car classes, their first year back since 2012.
With the help of our partners and successes in the TCA and TCB classes we're ecstatic to be back in the Touring Car class with 2016 Honda Accord V6's alongside my new teammate, Jason Fichter. We certainly look forward to getting these cars on track and are grateful to our partners, the crew and Honda Racing HPD for providing the momentum we needed during the off-season to make this possible," said Shea Holbrook, co-owner and driver.
Holbrook took the podium twice at Circuit of the Americas last season between events in her 14-race schedule driving the IHRA Jet Dragster. Anxious for her return to a full season in PWC,  she is set to pilot the No. 67 BUBBA Burger, Lucas Oil, KONI Shock Absorber Honda Accord.
I am incredibly thrilled to be representing BUBBA burgers, the household freezer brand with 100% additive free meat for our all-natural products. As well as, Lucas Oil, our American manufacturer and distributor for automotive oil, additives, and lubricants and KONI Shock Absorbers, the world's leading manufacturer of shock absorbers for the OEM and aftersales market," said Holbrook.    "This is a pivotal year for the team as our partnerships and technical relationships are the backbone of our operation."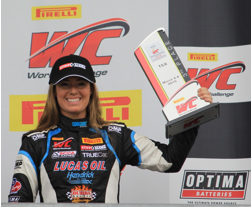 The Shea Racing team has expanded their technical partnerships this season to include CCW Custom Wheels and Rims, and will debut the newly launched TS12 Corsair R-Spec wheels engineered for track performance on the Accords.  Shea's Accord will also be outfitted by MOMO's safety gear and driver cockpit components.
Both Shea Racing entries will exert braking confidence with StopTech High Performance Brake Systems STR-40 four piston Trophy Race Calipers. CoolShirts Systems will maintain driver safety and comfort by keeping the Shea Racing drivers cool with the Pro Air and Water System. Heeltoe Automotive has also joined the team as the official Performance Parts Supplier of the Shea Racing Accord duo.
The first outing for the Shea Racing team will be the 2016 Pirelli World Challenge season-opener March 4-6th at the Circuit of the Americas.