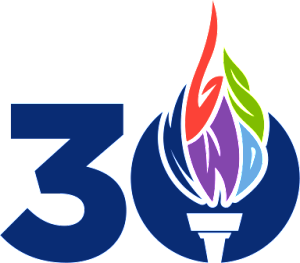 Today marks the 30th annual National Girls & Women in Sports Day – a day created to celebrate the accomplishments of those who have made strides towards gender equality in sports.
Founded in 1987, National Girls & Women in Sports Day was established for February 3rd in our nation's capital to recognize the women's sports cause.    Premiere organizations dedicated to women in sports and elite female athletes all came together in hopes of bringing national attention to the promise of girls and women in sports.

The date also served as a remembrance of Olympic volleyball player, Flo Hyman, for her athletic achievements and dedication to promoting equality for women's sports; Hyman died of Marfan's Syndrome in 1986. The modern NGWSD date has since evolved into a nationally recognized movement celebrated annually across all 50 states with community-based events, award ceremonies and other celebratory activities to acknowledge the acheivements of female athletes, the positive influence of sports participation and the issues presenting challenges for equality for women in sports.
National Girls & Women in Sports Day | Leading the Way
For the 2016 program, the National Girls & Women in Sports Day theme selected is "Leading the Way".  This is meant as a tribute to the work done by ground-shakers that have successfully pioneered the issues and barriers as females in the sporting world, the organizations that work on the front lines to enact change, coaches who challenge and inspire success, and the girls and women who dig deep inside to find the strength and faith in their own abilities and rise up to their potential.
For us as Women in Motorsports, we have all played a part in Leading the Way.   As one of the few sports in which the physiological differences between men and women are irrelevant, our fight for equality in the motorsports world is an important one.   Girls and women are still facing the challenges of find the common ground and equal opportunities in a sport where women and men compete side-by-side.   That makes the journeys and storied careers of women like Lyn St. James, Shirley Muldowney, and all of the other women who have boldly pioneered the motorsports world the very essence of Leading the Way for equality.    And for all the young ladies and women who took up the torch for females in racing, Leading the Way onwards for the future of women in the sport.
National Girls & Women in Sports Day Coalition
The National Girls & Women in Sports Day is organized by members of the National Girls & Women in Sports Day Coalition, a partnership of four leading organizations impacting equality for women in sports.
While communities around the country host their own National Girls & Women in Sports Day activities, the Coalition has gathered again in Washington D.C. to rally for legislation and policy that provide critical access for women in sports in key meetings with the White House, on Capitol Hill and in the Senate.   They are addressing the issues and challenges facing girls and women in sports.
These challenges include:
Equal Access for Women's Sports –  1.3 million fewer opportunities in school/after-school programs for girls
Title IX policy – lack of compliance by urban and minority-based institutions
The role of sports in women's health and long-term well being – healthy body esteem, academic, economic, general health/well being, social skills and quality of life improvements attributed to sports participation.
Our Part : Women in Motorsports for #NGWSD
As supporters, competitors and professionals in the motorsports world, I challenge you to share YOUR 'Leading the Way' story on this important day.   Add your voice to the national conversation by tagging your story with #NGWSD.     Share what sports have done for you as a person, and what challenges still lie ahead.    Because each of us is a representative of our sport, Leading the Way for girls and women in racing.