Brittany Force debuts new Monster Energy Top Fuel dragster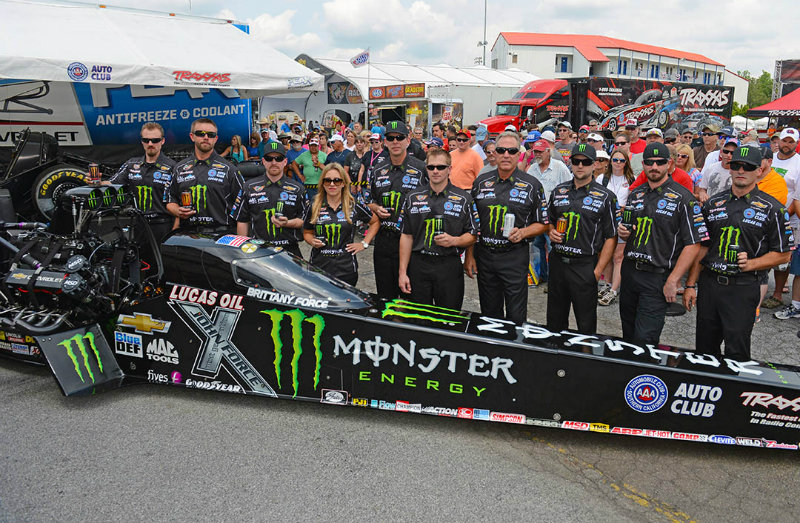 Brittany Force and John Force Racing just unveiled their new Monster Energy Top Fuel Dragster at the 35th Annual  Summit Racing Equipment NHRA Southern Nationals  in Commerce, GA.    The unveiling took place in the Force Racing pits amidst the media and spectators.
The 3 year sponsorship announcement for the Monster Energy Top Fuel dragster was made Wednesday by Monster and the John Force Racing team.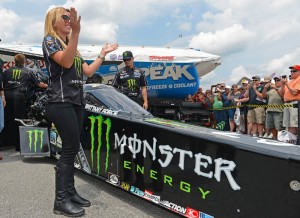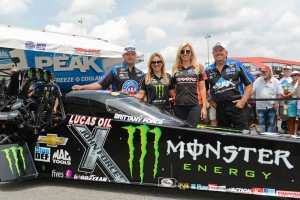 Photos: Gary Nastase Photography/ John Force Racing
Monster Energy last appeared in NHRA competition with  the support of Kenny Bernstein's Monster Energy Funny Car.   Brittany and Courtney are credited with landing the sponsorship deal for John Force Racing, presenting their motorsports / female racer pitch to the company themselves and working out the details of the arrangement.  Company executives were so impressed by the women's business savvy and presence, they were sold on the idea.    John Force himself had tried many times for a meeting with Monster related to sponsorship, but was unsuccessful at ever even gaining a meeting.