Its official, I've joined the Blue Oval Family Full-Time!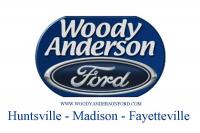 Up until now, most of my working career has been based in the Marketing Communications/ Public Relations realm.   After I left Lugo Performance back in 2004, I had been working to pay the bills outside of the automotive industry.
My first  love and goal had always been in trying to be a full-time racer.   But my strengths in Public Relations and Marketing would also be a tremendous asset for a team PR position, something I could never quite get my foot in the door at the right time to pursue.
Last year, I decided I would try a different approach.  I decided to take a part time job at Advance Auto just to be around the automotive world again.   Although it didn't do much in the "paying the bills" department, I really enjoyed the work and realized that my heart is really in the automotive industry.
Don't get me wrong, I loved the work I did as the Communications Director for the library (my current position).   PR is something I'm really good at, and I really enjoy doing that work too.  But when you're a gearhead like me, the chance to get back in the automotive industry just is too hard to pass up.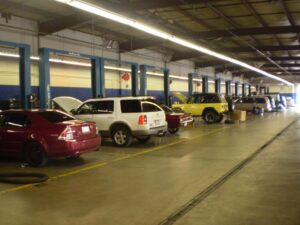 Next week, I'll start my new position as a Service Adviser at Woody Anderson Ford.   I'm really excited for this opportunity, and Woody Anderson is one of the largest dealerships in my area with a rich and exciting history.
I'm hoping this is just the start of an excellent and full career.   Who knows where it will lead me, and I can't wait to find out!
It also can't hurt to be around all those GT500, Roush and SMS Mustangs, either.  Just sayin'.