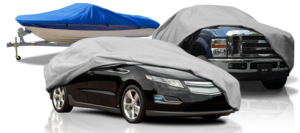 We're glad to be back, and helping to kick off the relaunch of the new Horsepower & Heels Website is Empire Covers!
EmpireCovers.com specializes in both affordable high quality car covers and truck covers, and Horsepower & Heels has been given the opportunity to test out their Titan Car Cover on a 2005 Mustang GT.
The best part, Empire Covers wants to give all of you a chance to win your own cover too!

Here's what you can do to boost your chances to win:
Let's be Facebook friends.
Like Empire Covers on Facebook!   [+2] And while you're there, be sure to Like Horsepower & Heels too! [+1]
Tweet That.
Follow @Empire_Covers [+2] and @HorsepowerHeels [+1]
Retweet the contest posts on either to your followers [+1]
Blog this contest.
Talk about this contest to readers on your own blog with a link back to this post!  [+5]
Subscribe.
Subscribe to the Horsepower & Heels RSS Feed [+3] or the Horsepower & Heels e-newsletter (in the sidebar) [+4]
Comment here.
Comment below with your name, vehicle (year/make/model)  and which cover you like from the Empire Cover Website.
Contest will end at 11:59PM on October 6.   Winner will be chosen at random from entries.