It can all change in an instant.
One minute, you are on top of your game.    Setting records, breaking barriers, momentum from a great season moving you forward, big aspirations for the future, chasing your dreams.   Then all of that changes the next.  You lose someone close to you that shatters your world.     People, situations, and problems become costly, opportunity after opportunity falls through, and it feels like the deck is just stacked against you.   Its an emotional rollercoaster.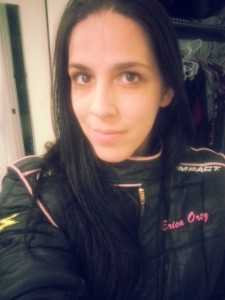 My non-racing world changed much too.   I moved several times.   Relationships changed.   A health scare stopped me dead in my tracks.  I struggled, fought, endured a very private fight that took me away from the racing world.  This blog grew quiet.  Got tired of sounding like a broken record of defeat all the time, and had to focus my energies else where.   My racing friends asked all the time if I was EVER going to come back.  I always said yes, but secretly I wondered if it would ever really happen or if I was destined to be just a memory of drag racing past.
But I made it.   I eventually found a new sport, made new friends, fell in love, established a new career and started the family I had been wanting in January of this year.  A beautiful baby boy, and I couldn't be happier for that.   I moved home to Florida and reunited with family I was missing for years.   And now, I may be due for a different kind of homecoming. The racing never leaves you.  You can leave the sport, you can fall out of the loop, you can even lose track of the friends you've made in the pits over the course of so many years.   But the RACING, it never truly leaves your blood.  Its always there, yearning to make its way back out again.
If the suit fits
I recently pulled my fire suit out of my old gear bag.   I dusted it off, wondering if 30ish year-old Mom-Erica could fit in the suit I last wore as 26 year-old, young, naive single woman who lived for nothing but 1320 feet.   It fit, although a bit differently than before.   Life has a way of rewriting priorities for you, without letting completely go of who you are or who you were.
As far as what led me, 7 years later, to pull the suit out of closet for this trip down memory lane? Well, there is something brewing behind the scenes, but you're just going to have to stay tuned to find out!
(readers condensed version.  click the links to get the full story)