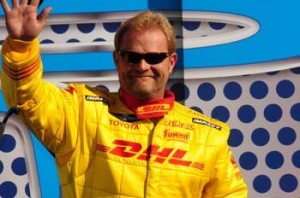 The most heartbreaking news you can possibly hear…. DHL Funny Car driver
Scott Kalitta
has passed away after a top end crash during the NHRA Lucas Oil SuperNationals in Englishtown, NJ during 4th round of qualifying today.
Kalitta, the son of NHRA legend Connie Kalitta, was just 46 years old. He has been a staple in the nitro ranks for many years now, piloting a top fuel dragster as well as moving to funny car. He started his career in the 80's, ironically with his first event being at Englishtown, NJ.
He is survived by wife Kathy, and sons Cory [14] and Colin [9], Palmetto, FL.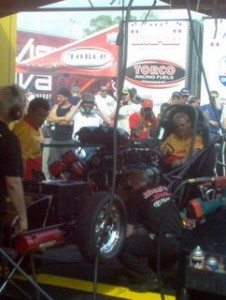 This year at the
AC Delco NHRA Nationals
in Gainesville, my good friends Frankie, Mikey, my sister Melanie and I were all VIP guest in the DHL pits. Watching Scott's passion in that car was infectious. As he
warmed up the car
, you could see the adrenaline flowing in his eyes, and as he blipped the throttle, he would do this whole pumped up jump onto the throttle. (Think head-banger metal style energy). I wish I would've had that moment captured on video, it was such a cool and inspiring sight.
The second driver fatally injured in nitro funny car in the past 2 years, he is another great talent that will be sorely missed.
Godspeed, Scott Kalitta
May you forever light the nitro candles in the skies above us.