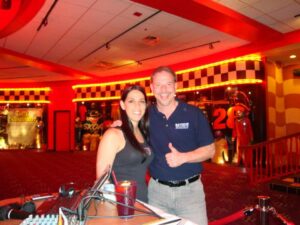 Sometimes you just accidentally stumble upon a good PR interview.
That's exactly what happened when Erica was in Las Vegas on business.  While at breakfast in the NASCAR cafe in the Sahara hotel and casino, she meets John Hunt from MD Radio The Baynet.
Here's a shot of the impromptu remote MD station in the NASCAR cafe during the breakfast.