Women of the Dakar Rally Raid
The Dakar Rally is an annual rally raid that began in 1978 from Paris, France to Dakar, Senegal.   Security issues resulted in the race being moved to South America in 2009.  The event is regarded as one of the toughest endurance off-road races in the world, and is open to amateurs and professionals.    There are four class categories:  Bike, Quad, Car and Truck.    The course is divided into Stages, some short and others 800 kilometers or more in a day.   The South American Dakar course spans Argentina and Chile.
Below are some of the brave women attempting the Dakar in 2016.
Laia Sanz |  KTM Racing #12  (Bike)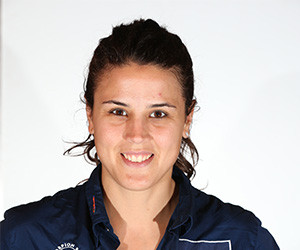 Barcelona's Laia Sanz is competing in her sixth Dakar Rally.  She finished the 2015 Dakar Rally in 9th place, the highest finish for a woman.   Sanz is fresh off winning her fourth consecutive World Enduro Championship title, making her count up to 17 world championship crowns in all (four Enduro and 13 Trial).
Leaving the factory Honda team, she has switched to the works KTM squad for her sixth attempt at Dakar.   Her new machine is an Austrian bike with more power and faster than anything she has ridden before.
To be part of the KTM team is a chance but it's also the fruit of a lot of labour and effort. I have to make the most of this opportunity. I have the perfect situation for improving…there are no more excuses. I have the support of the entire team, who I'd like to thank for showing confidence in me. I wont try to finish on the podium, but I'd take a top 10 result no questions asked. Everyone is waiting for me to go for a top 5 but I have to remain realistic. The Dakar went so well last year but it will be hard to repeat that. It is true that if I did it once, I should try to do it again…but for now I am going to aim for the top 15, but then will see what happens. I have two very special memories over the five years I have taken part in the Dakar. The first is very personal: it was when I completed my first Dakar. There are no words to explain the emotions that I experienced at that moment. Competition wise, I still think about stage 8 last year, the one I finished 5th on. That was something very special."
Rosa Romero Font | Himonisa Racing Team #93 (Bike)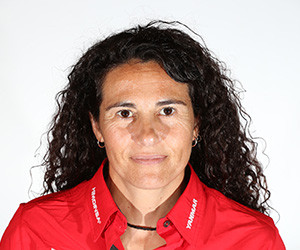 Hailing from Spain, Rosa Romero is the wife of two-time Dakar winner, Nani Roma.    She is attempting her fifth Dakar, after unsuccessful attempts at finishing in 2006, 2012, and 2014.  She finally completed her goal of finishing the grueling Dakar Rally in 2015, resulting in 52nd overall.
Since then, she has been gaining experience and learning to tackle issues that she may encounter on the course.   Building upon the confidence of finishing in 2015, she also gained valuable seat time at the Merzouga Rally, where she finished 22nd overall, and 2nd among women) and the Rally of Sardinia, finishing 44th overall and as the fastest woman.
[translated]  "Last year was a slightly tense Dakar.  All I wanted was to complete that, and really enjoyed it.  Now that is done, and the goal is the same: to end, but enjoying it a little more.  If the Dakar was an easier race, it would not be valued as much.  Worth a lot of money, a lot of effort, a lot of hours of dedication, you get there and spend fatal, get up at three o'clock, you have some inhuman links, stages where you suffer and think … we are half fools! But then, you think you've been able to overcome all that and it is worth it.    I liked [Dakar] since childhood because I saw it on TV and I loved the sand, adventure. When I turned 18, I convinced my father to help me buy a motorcycle. What I liked was not competition but travel. My dream was to go to Africa … and I did.   I bought a Cagiva, a trail bike that was huge and I went to Morocco with friends. Gradually, I got to know people in the world of racing and getting further into it.  Combining that life with family life is complicated."
Camelia Liparoti | QuadsSVMag.com Maxxis #259 (Quad)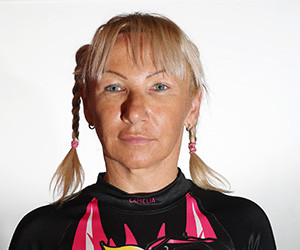 Italian-born Camelia Liparoti took an untraditional path to the Dakar Rally.   The former Photo reporter specialized in skiing before discovering the Dakar on photo assignment in 2005.   During a trip to Africa, she gained the opportunity to ride a quad and found her calling, finding many parallels to skiing in glide, speed, pitch and feedback.
The now resident of France first entered the Dakar in 2009, and was unable to finish.  She hasn't missed the event since, proving her worth with Top 15 finishes 2010-2015, with her best finish at 9th in 2012, and the first female moto-quad finisher in 2013.    A six-time world rally champion offroad racer, she proves that she is a serious contender.
[translated "The Dakar is like a drug! We wait all year when we will return to this family, seeing familiar faces again and live the race all the way! The 2015 edition was difficult, especially during the episode of the Salar de Uyuni , and I finished the "mental ".  This year I want to do a good Dakar, have fun.  I have around me a successful team , the same as in previous years, and I always trust my Yamaha ATV without doubt the closest of the series of the plateau, to finish my seventh Dakar ! I have the record for the number of kilometers driven on the Dakar on a quad and records are made to be broken! I am pleased that the category continues to grow , we are 46 this year."
Covadonga Fernandez Suarez | Dimaxpzo #281 (Quad)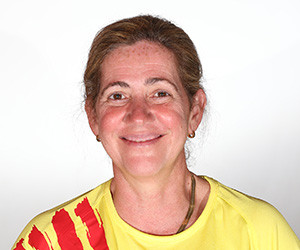 This is the first appearance at the Dakar Rally for Covadonga Fernandez Suarez.  Originally from Gijón, Spain and now residing in Venezuela, she has trained both mentally and physically for the challenge.  A strong showing at the Merzouga Rally where she finished 27th overall and first in the women's quad category; as well as a 42nd finish at the Rally of Morocco helped strengthen her resolve to enter the Dakar.
[translated] "I worry about the hours I'll be on the quad.  For navigation I think we are well prepared, but marking a pace that makes us arrive at a reasonable time and not go off-course each day will be difficult. We want to avoid getting to that point where we have to surrender. That's what scares me. With a level of sponsorship, as well as the support of many friends,  we spent two years looking for economic resources, physically and emotionally preparing for this challenge … and here we are!   I hope we succeed because for us it is a great dream. I'm not very quick but I have a great virtue in that I'm very persistent.  I think the ability of suffering, going forward even though the going gets tough is a great asset to succeed in this type of challenge. When I started competing I was terrified. I did not know what it was, I felt I was not up to it, that it was too big a challenge, but I soon realized that there is those who fear and those who dare to try.  If you fail, nothing happens, but if you never try you'll know if you can or not … and that to me is sadder than fail."
Annie Seel | Rally Raid UK #373 (Car)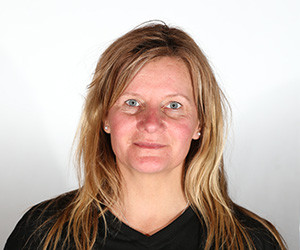 Nicknamed the 'Little Princess of the Dakar', Swedish born Annie Seel will attempt her eighth Dakar Rally, running the show as driver of the Rally Raid UK car.
Annie got her start at Dakar in 2002 on a bike where she finished 54th.  In 2007, she finished 94th on the bike, 76th in 2009, and was the fastest woman on a bike in 2010 at 45th overall.  Her last event on the bike was in 2011, finishing 83rd before she shifted gears as a Co-Driver in a car in 2014, and then team driver in 2015, where they made it through Stage 5 before succumbing to clutch issues.
This year, she will not be forced to follow and assist another team car, and will be pushing to finish the race with her new co-driver.
…For this edition, Paul Round gave me a call to tell me that a car was available for me if I wanted it but that I should have to pay. I immediately said yes but had no money in June-July. So I decided to post an add on internet offering a co-driver's seat in exchange of financial help. I received hundreds of responses but no-one had the right experience. Finally this Dutch guy called Bert Heskes called me. He had a Desert Warrior, had experience, was a good mechanic and had the same sort of philosophy as me. It was all decided on the phone. We only met once in Morocco for training. This time, I'll be the boss. I can drive as fast as I want. I feel confident in my driving. We have a good chemistry with Bert and all the mechanics. The ambition is always to finish. For the next Dakar, I hope to come back with a woman as a co-driver but for the moment none has the mechanical skills. I saw that the FIA has launched a campaign on women in motorsports. I hope that will motivate many to come on the Dakar."
 Karine Hillaire-Corvaja | Etruscan Racing Team #397 (Car)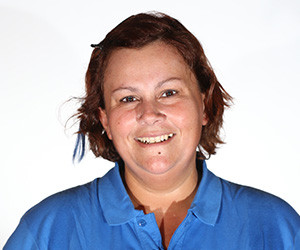 Co-Driver Karine Hillaire-Corvaja will tackle her first Dakar Rally with her longtime partner Luca.  The pair have been together sharing a passion of off-road endurance racing with their two children for many years, and Karine is no stranger to navigation duties.    Luca handles the mechanical portion and is fresh off a European off-road championship.
[translated] "Dakar has always been a dream of mine when I was little. On other rallies, I let him go alone, but not on the Dakar!    We're hoping to go to the end, that would be fantastic . We will make the most, but we also realize that it can stop at any moment.  As for my co-driver job, I always had the nose in the road book, and I've even written when we organize rallies.   But I know it will be a level above, and that's when the pressure starts to rise."
Alicia Reina | Pasion Rally #414 (Car)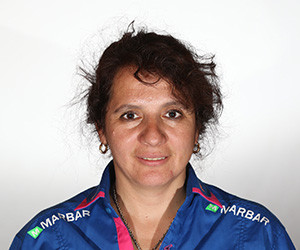 Argentinian driver Alicia Reina will make her third apperance at the Dakar Rally, finishing 60th overall in 2014, and ready to conquer again after a disappointing end in Stage 3 for 2015 due to engine issues.    Since then, the team has tested their Toyota racecar and worked on its readiness for Dakar in the Argentine Cross Country Championship.
[translated] "It was very frustrating to leave shortly after starting in 2015, but the engine was wounded by a problem in the air filter and little could be done. On this experience, we set out to test the Toyota throughout the year and were improving our performance, especially with suspension and shock absorbers. Today, we know that we have a proven mechanical means to run the Dakar. The concern: we don't know what we can bring Uyuni in Bolivia and Argentina in the final stages with high temperatures."
Maria del Huerto Mattar Smith | IAAM Team Sport #395 (Car)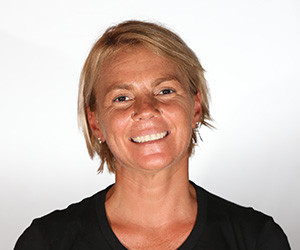 Avid Dakar enthusiasts since 2009, this Chilean couple have followed the Dakar caravan every year with their own Hummer from the outside.   This year, the marriage will be tested in a race-ready Frontier and Maria del Huerto Mattar Smith will make her maiden attempt as Co-Driver at the Dakar Rally.
[translated] "Since the 2009 Dakar went to South America, we have followed the routes closest to Santiago del Estero. My first experience as a navigator was the Challenge Route 40, and although we had to leave in the fourth stage due to differential breakage, I can proudly say that I was right on point!  I like the course of this year, since I prefer firm ground, rather than sand."
Source:  Dakar.com | Rider Entry List