NHRA Top Fuel Dragster driver Audrey Worm took a giant step this week in her young drag racing career. The 27 year-old just purchased her own Top Fuel Dragster, a huge step towards her goal of owning her own Top Fuel racing operation.
Promising Rookie Upstart
Coming up from the nostalgia racing ranks, Worm burst onto the scene in Top Fuel during the 2017 season in the Leverich Racing Top Fuel Dragster. She made her debut during the NHRA Dodge Nationals at Maple Grove Raceway, qualifying in the No. 14 position.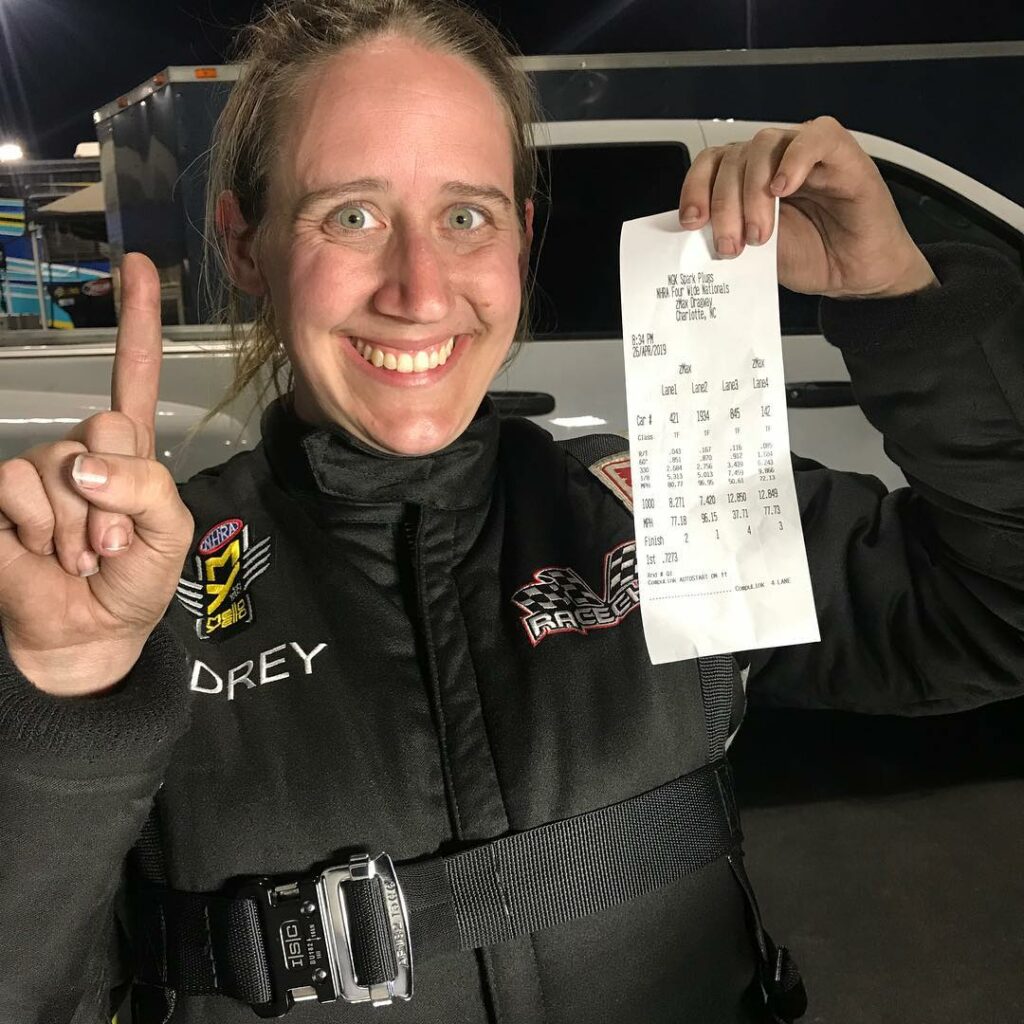 She went onto compete in nine races during the 2018 season, qualifying for six of those events, and qualifying for the Auto Club of Southern California Road to the Future Award. Worm picked up her first professional round win at the NGK Spark Plugs NHRA Four-Wide Nationals. She also was named one of Drag Illustrated's 30 Under 30 recipients.
In 2019, she would attend five races with the Leverich team, qualifying at those events, and culminating in a career-best 3.968-second pass at the Virginia NHRA Nationals in Richmond. 
Her last appearance was at the NHRA New England Nationals in Epping, NH before the team decided to change directions. This left Worm on the sidelines without a racecar.
A 2020 Goal for Team Ownership
Undeterred, Audrey has always made it clear she wants to own her own racing team. This ambition would put her in elite company as the second female owner in the sport's history.
"It's official, I'm heading home from Texas with my own Top Fuel Dragster! The car was previously driven by Jenna Drake [formerly Jenna Haddock] and before that Antron Brown. I am so blessed to have the support — not only friends and family, and my amazing husband Aaron Grant, but also from great sponsors.

Audrey Worm via Facebook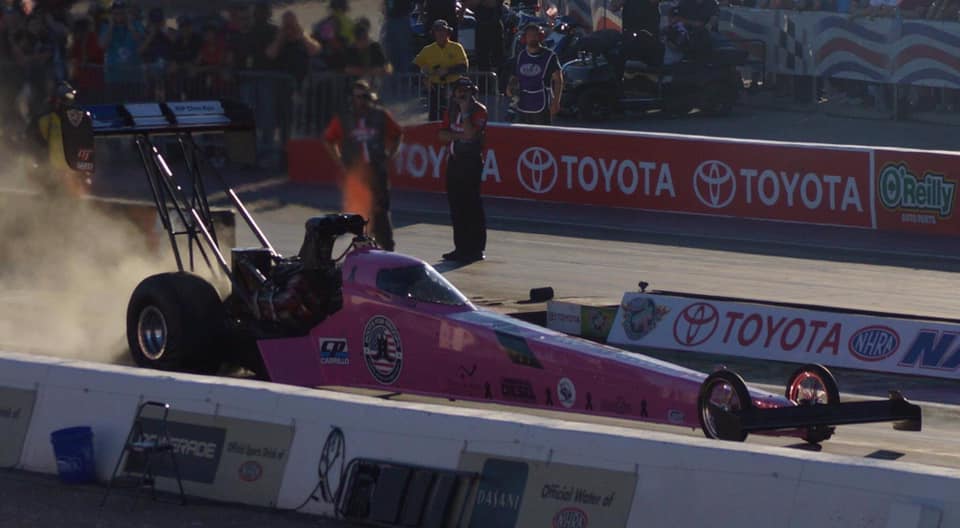 The purchase of her very own dragster is a monumental step towards fielding a Top Fuel team for 2020. She and her supporters have a bright future awaiting them in 2020 with plenty on the horizon to keep them busy and to look forward for in the coming months.
"I would like to thank Chip Lofton at Strutmasters; William Francis and Kenny from Burromax; Cody from Sisson Engineering; Hap Whitlock from Hi-tech Cam; Howie O'Neil [and] Leonard Long from G-Force Shifters; PennGrade; Duane A. Junker from Gates; Millerweld, Jim Novinger; Carrie Willhoff at Racechick; Jim Michaud; Heidi Jordan and Robert Jordan; all my Racefan members, and all the individuals who contributed money for making my dream come true!"

Audrey Worm