Part of our ongoing Women in Motorsports & Automotive Career Spotlight series, featuring women working in the industry.
This week's Career Spotlight focuses on Marketing within the Automotive/Motorsports industry.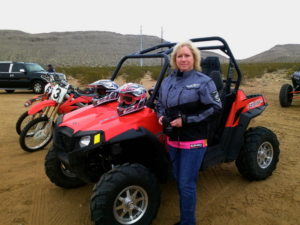 Name: Moxie Karasek
Position:  Director of Marketing, Contributing Editor
Current Company:  ATV Illustrated Magazine
Past Employers: Prudential Insurance, Marketing and Licensed Insurance Agent, Marketing and Sales at General Lamp Corp, Wilkes Barre, PA
Years in Profession: Powersports since 2004, Sales and Marketing since 1987.
Education/Training Requirements: Business School, School of Hard Knocks
Job Description: Director of Marketing
As Director of Marketing, Moxie Karasek specializes in strategic media management, planning and public relations for the powersport publication, ATV Illustrated Magazine.   She develops and plans media campaigns for the magazine and its advertising clients throughout the powersports industry.    Moxie develops and manages advertising sales with digital and print media campaigns for the magazine.  She also is a contributing editor, writing articles across the country from a variety of different powersport venues.
Skill Set Needed: Moxie says some of the key skills required in her line of work are determination, focus, and the ability to roll with the punches.
Personal Experience: Director of Marketing |  Moxie Karasek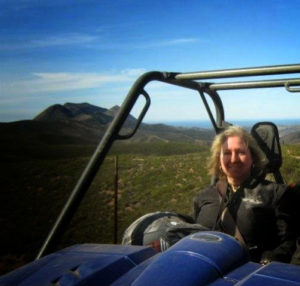 Who was your mentor/inspiration?
"Both my grandfather and my former boss, owner of General Lamp Corp , Jack Smith, Sr. were boxers in their younger days during the hard times of the Great Depression.   I would say their advice and Jack's mentoring when in my 20's set good grounds. When my father died unexpectedly over the Christmas holiday, I was just 24 years old. Jack called me on the phone and made me come to work and stay focused. I gained grit and strength."
What motivates you in your profession?
"One of my motivations is being a part of helping build tourism in areas of US and other places where the economy needs to increase income levels. This is due to low unemployment. loss of jobs, etc. This has been a heart felt mission of mine. Many times I am working with local government such as local judges or county government. Places such as the Appalachia areas of VA, WV, KY, TN"
What are the benefits/pros to your chosen profession?
For Moxie, some of the benefits of her job working in the powersports industry have come as a result of her business travels.  "Travel opportunities, meeting people. Both have helped to develop my business skills and increased my confidence."   Those travels present unique opportunities that help challenge her and push her past her comfort zones daily.  "I have been working on my fears and staring them in the face. One is a fear of heights. I recently did a 3 hour and 11 platform zipline in of all places, Harlan County KY. I also did white water rafting in Bingham, ME on the Kennebec River, an all day journey."
What is your dream job?
"I have been working in powersports since 2004 and feel it is a family. Over the years, I see how we have all supported one another, helped each other, shared life's joys and sorrows. I am very blessed to belong to this industry."
What advice would you give to another young woman hoping to follow in your career path?
"Walk with your head high, believe in yourself. Motivate yourself. Keep a smile an and ear open. Look outside yourself at others and be wiling to help."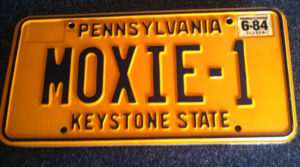 Favorite Quotes
"A man who stops advertising to save money is like a man who stops a clock to save time." – Henry Ford
"The manner in which you treat people and circumstances in your life, reflects on how you handle your life and your environment. Bear in mind that your destiny is carved out of that." – Rose Mashigo