Excessive Motorsports
Excessive Motorsports joined the Horsepower & Heels team in 2015, teaming to provide support on the rotating assembly of Erica's new Twin Turbocharged Big Block Ford powerplant.
Company Overview
Excessive Motorsports, LLC is an online retailer specializing in high quality racing parts at great prices.   They provide excellent customer support and expertise in racing engines and forced induction applications, and ship worldwide for fast delivery when you need them.
Products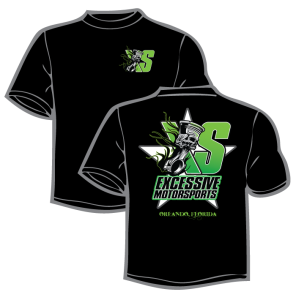 Excessive Motorsports carries all the leading brands, at affordable prices.
Product categories include:
In Action
The Horsepower & Heels Mustang will be using Wiseco pistons specified by the Excessive Motorsports team.   For information about how Excessive Motorsports can improve your application, email [email protected].
Contact Information
Excessive Motorsports LLC
1255 Belle Avenue Suites 105/106
Winter Springs, FL 32708
407-758-1304
[email protected]
http://www.excesssiveracing.com