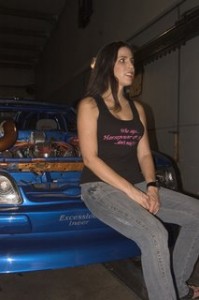 Remember way back in September when I told you about that TV segment I flew to Orlando to film for Hispanics Today? It's only been a few months, but it seems like an eternity ago. I had almost forgotten about it, but luckily Debbie reminded me today.
The show airs this week finally. It features interviews with Dennis Lugo, Debbie Denny, and myself. You can see a quick video preview on theHispanics Today website, and find out if the show can be viewed in your town by checking the Hispanics Today TV Air Guide. I unfortunately missed the show here in Huntsville, so if anyone can find an online version or can DVR it and rip it to a DVD for me, I'd be greatly appreciative.
Thanks again to Hispanics Today for the feature & Shellee for a great shoot. Hopefully, I'll actually get to see it soon.