Its Mother's Day, and I thought I'd pay tribute to a different kind of mother…. the Mother of Drag Racing.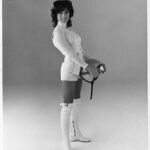 Shirley Muldowney
is undeniably the Mother of Drag Racing. She came to find drag racing in its infancy, back in the 60's, when women were not expected or ALLOWED to be involved in such a sport. She fought for acceptance when most would not allow her in their midst, gaining her NHRA competition license in 1965 through much trouble and discouragement. No only would she show that a female could drive a car faster than stock, but she worked up the ladder all the way to the pinnacle class of the sport, Top Fuel, where she competed for over 30 years.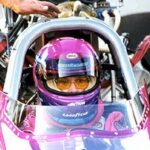 Shirley's hard fought battles opened the doors for all of us women in drag racing and in all motorsports. She was the first woman to win a major autosport in 1976 at the NHRA Spring Nationals, and went on to win 3 World Championships in her Top Fuel career.
Though the gender barrier can still sometimes exist today, Shirley pioneered the sport for all women and made it easier to be accepted in a man's world. Each of us women involved in racing today owes a lot to the woman who fought the fight for us early on, and made our dreams possible.
This mother's day goes out to our own Mother of Drag Racing, Shirley Muldowney!