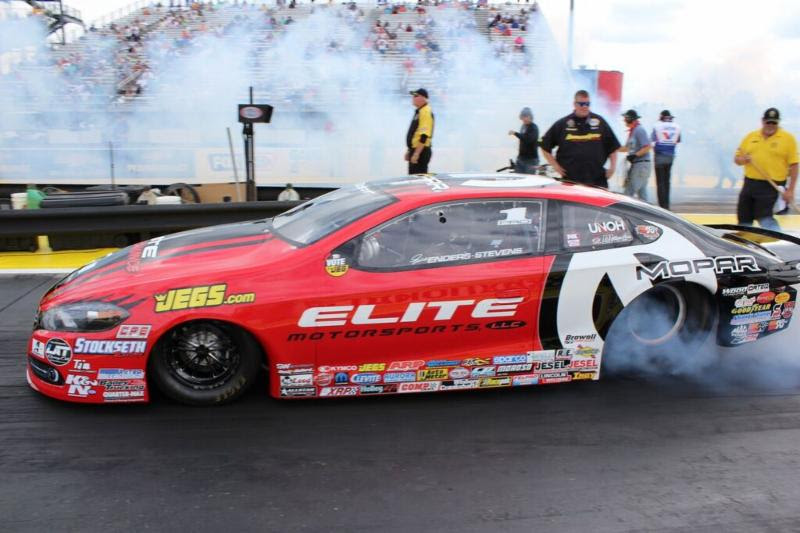 Two-time reigning NHRA Pro Stock World Champion, Erica Enders has had a rough start to her 2016 season.    The 47th annual Amalie Motor Oil NHRA Gatornationals ended in another narrow first round loss for Enders, ultimately losing by a hundredth of a second, her third straight first-round loss this year.
We're getting so close to where we want to be, and we knew making the switch to Mopar would take some adjustments, but it's still frustrating when you lose a drag race," Enders said, "especially when you consider all of the success we've had the last two seasons."
  Enders went door-handle-to-door-handle with good friend and fellow competitor Allen Johnson in the opening round of eliminations, running a losing 6.639 at 208.65 mph to his 6.634 at 208.97 mph.
 I could see 'Brutus' (Johnson) out of the corner of my eye the whole way down," Enders said. "That's one big advantage we have without the hood scoop any more — you can see everything. I just did my thing and tried to be perfect going through the gears, but we came up a fender short."
Johnson left with a miniscule .006-second head start but was able to hold off Enders' Elite Motorsports/Mopar Dodge Dart as the two streaked down Gainesville Raceway. The margin of victory at top speed was estimated to be about four feet.
I keep saying it but we've only had these Hemi motors for a month, so it's new to all of us, but when Jake Hairston and Nick Ferri tell me there are big things to come, I believe them. The more and more runs we make and the more dyno time those two have, the better it will be."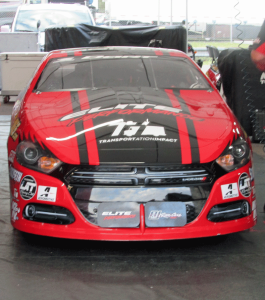 Enders and her Elite team have been wrestling with an entire new program – a new car, new NHRA mandated changes to EFI, no hood scoops, shorter wheelie bars, and the typical learning curve associated with that drastic of change.
 I know we'll be alright and the guys are upbeat and telling me not to get down, but I suppose I've gotten a little spoiled. At the same time, I know we have the best team, the best crew guys, the best tuners, the best engine builders in the world under this awning, so there's no doubt we'll be back to our winning ways very soon. We just have to be patient."
 The next stop on the NHRA tour is the 17th annual Denso Spark Plugs NHRA Nationals, April 1-3, at The Strip at Las Vegas Motor Speedway, although Enders thinks she'll be in the seat before that race begins.
 I'd imagine the guys will want to test some more," Enders said. "It's easy for us to go to Keith Haney's track in Tulsa (Okla.) because it's close to the race shop and that track is so good it's just like anything we see on the national tour. We'll probably hit it hard when the truck gets back to Oklahoma."