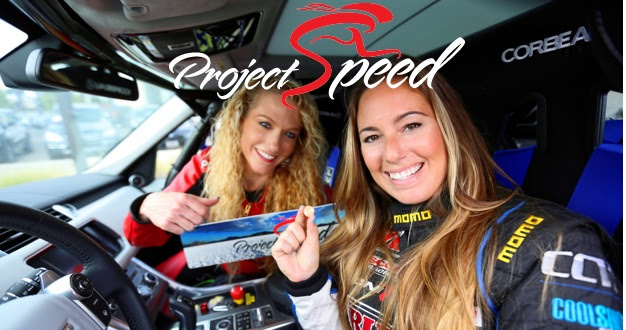 Project Speed: Holbrook and Mueller attempt Land Speed Record
Motorsport hot shoe Shea Holbrook will join fifteen USA national Cycling champion Denise Mueller in attempt to be the first woman in cycling history to break the paced bicycle land speed record on the Bonneville Salt Flats.  Holbrook will pilot the pace car in which Mueller will draft, to bore a hole through the wind at very high speeds.  In what they are calling Project Speed, the duo of Holbrook and Mueller will  attempt Land Speed Record run this fall.
Project Speed is one woman's story of athletic empowerment.  The spirit of Project Speed began in 1899, when Charles "mile-minute" Murphy paced the world's fastest train-the Long Island express- to 60 mph on a single speed track bicycle.  Newspapers of the day reported "women fainted at the news!"  In the 117 years since that feat, the ultimate bicycle speed record has changed hands eleven times, always by men.
That final bastion of male dominance ironically may fall at the hands of one of the most powerful cyclists in the world, who happens to be a woman who has never fainted.  Denise Mueller owns fifteen USA Cycling national championships and is gunning for the ultimate paced speed record of 167 mph set nearly 20 years ago by world motor pacing champion Fred Rompelberg of the Netherlands.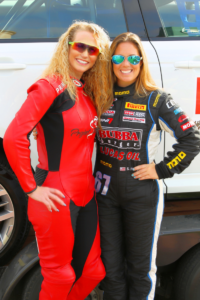 To complete the powered by women theme, the Range Rover Sport SVR pace car will be driven by professional driver Shea Holbrook.  The 26-year-old is a 6-time Pirelli World Challenge winner and has competed in the International Hot Rod Association driving a jet dragster at 278 mph.
"Denise has unbelievable athletic ability and willpower like none other I've seen.  From the moment we spoke over the phone there was an unexplainable connection and I knew I wanted to be a part of what will be a historical moment.  I'm ecstatic to take on the responsibility of being Denise's pace car driver.  Ultimately, I will drive the car that literally bores a hole through the wind and allows Denise to draft at very high speeds. Something I cannot wait to do," a thrilled Holbrook said of the opportunity.
Denise Mueller, equally as thrilled to have Shea Holbrook as part of the female team explained Holbrook's importance to Project Speed.
"Shea fills the gap we were searching for making what I believe, a dynamic duo. Her expertise behind the wheel, ability to engage and fully understand what it will be like for me behind the Hoehn Range Rover and overall charisma fuels us toward achieving this goal," said Denise Mueller.
Since 1899, motor pacing records have had a long tradition in elite cycling. Fewer than a dozen people have tried, all have been exclusively men that have accomplished the feat. Some attempts have ended in near disaster.  Fred Rompelberg set the current paced record of 167 mph behind a modified race car in Bonneville, UT.  He nearly died in the attempt, and needed three years to recover after initially crashing on the salt at over 140 mph.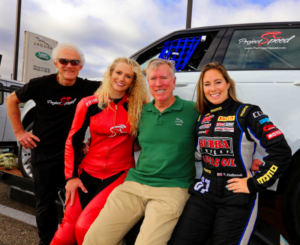 Mueller and Holbrook will be coached by 3-time Olympic racer and cycling Hall of Famer John Howard. Howard set the world record of 152 mph in 1985 at Bonneville. In addition to being Mueller's coach, he's also her biggest supporter.
"Denise has extraordinary power, the highest wattage I've seen from a female. She is also an amazing bike handler, having made the podium at the worlds in downhill mountain bike racing," Howard said of his athlete.
The goal is to get Mueller to beat her coach John Howard's record by reaching 153 mph and Fred Rompelberg's paced record by reaching 168 mph. Passion, precision and persistence will all be required to set Denise up for a wildly successful ride across the salt flats. With a best in class team on her side, Denise and Shea are poised to take the salt by storm in September, 2016.
Follow along as Holbrook and Mueller attempt Land Speed Record and learn more on how to get involved at www.TheProjectSpeed.com and/or www.SheaRacing.com.   Project Speed is a special program of Perimeter Bicycling, a nonprofit organization (501c3) 100% of your contributions will go to Project Speed & is tax-deductible to the extent allowed by law.