Welcome to the Official REIGNITE Horsepower & Heels page
 FOR ALL THAT have believed in me over the years, for all who supported me, coached and mentored me, sacrificed time and effort to make sure I was successful, I owe it to ALL of YOU to press on and finish what we ALL started TOGETHER.  That is why the REIGNITE Horsepower & Heels campaign is so important to me…. to dedicate to all that helped make this dream a reality over the years and see it through!
Want to join the movement?
Choose from one of 7 different ReIgnite Perk Contribution Packages, each with cool perks and member bonuses.
Thanks to the sponsors who make it all happen!   If you are interested in becoming a sponsor, drop us a line!
IGNITE TEAM ELITE MEMBERS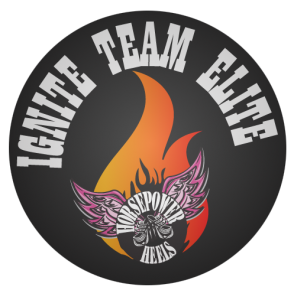 A $50 or more donation gets your name listed here as an Ignite Team Elite member.
Nicole Murray
Kim Schuenman
Tamara Ruiz
Tom Crone
Roger MacDonald
Tim Woods
Kevin Fox
Amy Harbin
Ana Theisen and Family
Debi Shepard
Jeff Leonberger
Scott Turner
Floyd Royal
B Miller
Mike Stevens
Cindy Crawford
Amy Scott
Roger & Sue Shinaver
Kevin Rivenbark
Fiasco Racing
Mike Citino
Eddie Maloney
Lori Huisman
Mark Fields
Jim Parker
David Newton
IGNITE TEAM MEMBERS
A $25 donation gets your name added here as an Ignite Team Member
Keith Taube
Les Morris
Wes Tarkington
Ernest Taylor III
Jason Rittenberry
Stephanie Green
David Meyer
Other ReIgnite Supporters
Gail Pieropan
Kyle Keel
Will & Marley Voyles
Tamara Almond
T-Byrd Oliver