I ask that… all of you celebrate my life and everything I stand for. I ask that you do everything in your power to share my mission, what I put my entire life on the line for. To reveal to this world what they are capable of, by showing them the confidence and abilities they already possess."

Jessi Combs
There isn't many that embody the very spirit of female gearhead empowerment more than Jessi Combs. Best known for her independent and adventurous spirit, exemplary skills and a tremendous personality while hosting and starring in shows such as "Overhaulin'," "Xtreme 4×4" and "Mythbusters." Her talent and more importantly the empowerment that she inspired for women in the automotive industry and beyond is unparalleled.
Jessica Combs (July 27, 1980 – August 27, 2019)
With a lifelong desire to become a race car driver, her love for speed and machines began at a very young age. She boasted driving anything with wheels – from super cars to monster trucks, relics to rally cars, hot rods, two wheels, four wheels and even at times, no wheels. Sadly, it is only fitting she would leave us doing exactly what she loved – strapped within the North American Eagle Supersonic Speed Challenger in pursuit to become the Fastest Woman on Earth.
Her exceptional talent was demonstrated in a wide variety of forms – from work in her own metal fab shop building hot rods, motorcycles, custom trucks, race vehicles and more.
She also was a pioneer for women in automotive – championing the cause for women across the globe. She identified and provided solutions for women in the industry, developing a line of welding gear for ladies and putting women in automotive on the map with her role in All Girls Garage.
Her ability to lean-in and foster opportunity for women – achieving her own goals and maintaining a hands-on and fast paced life at speed will remain her legacy and will forever define Jessi in the hearts of people around the world.
The Jessi Combs Foundation Mission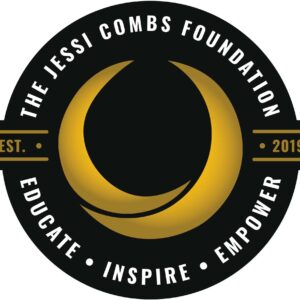 The Jessi Combs Foundation was founded in 2019. The mission of the foundation is to educate, inspire and empower the next generation of female trailblazers & stereotype-breakers.  
What Would Jessi Do?
The guiding principle is simple – "What Would Jessi Do?" The foundation mission centers around three main concentrations – Educate. Inspire. Empower.
EDUCATE.
To build on Jessi's belief in education and trade training for women, the foundation seeks to provide individual scholarships and foster in-kind support of educational and vocational training facilities with the objective to inspire and empower the next generation of female tradespeople. They also aim to continue workshops and live events designed to reach young aspiring women at the one-on-one level that Combs loved so much.
INSPIRE.
Constantly resetting the bar was a trait Jessi was known for, and the foundation wants to continue to raise the bar and inspire via foundation projects with Combs signature style in mind. They also seek to highlight the achievements, talent and arts of other inspiring women.
EMPOWER.
The foundation will empower women through grants and event sponsorships that align with the barrier smashing attitude Jessi embodied.
Donate to the Jessi Combs Foundation
Help to advance the mission to educate, inspire and empower the next generation of female trailblazers & stereotype-breakers.  
Donations of all varieties are accepted, with donations of $50 or more receiving an exclusive Jessi Combs Foundation gold sticker, only available to donors. 
To donate by check, mail to:
The Jessi Combs Foundation
Attn: Vanessa Klock
915 S. Kimball Street
Mitchell, SD 57301