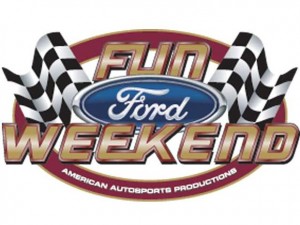 Lately, there has been a resurgence of photos making their way around Facebook (thanks to Derek Johnson) from the Fun Ford Weekend (the Original Series) archives.  It has led many of us down that memory lane of the "FFW good ole days" , and reuniting many of the now retired Fun Ford Weekend racers of the day.
(you can see some of the pages here:   Pro 5.0 Photo Archives  |  Outlaw Archives  | Steve Grebeck tribute  |  Racin Jason Tribute  )
The Original FFW Alumni
The original Fun Ford Weekend series started in the early 1990's and pioneered much of the drag racing street car scene throughout that decade and into the next, before shutting down in 2009 due to the economic downturn that hit the country.   But for the racers, FFW was like an extended family, and that presence is what is missing for many of the originals.
Amidst all the photos and throwback discussions posted around Facebook, a few of us started discussing the idea of a Reunion.    Whether it be just a social weekend event or maybe even a nostalgic race of sorts, there were many people interested in the idea of a FFW Alumni Reunion.   How fun would it be to get the old group back together for a weekend?!?
I'm definitely on board, and someone's got to get the ball rollin', so…..
Fun Ford Weekend Reunion Survey
In order to gauge interest on this project, I've put together a Google Survey to collect everyone's info and opinions.  Once we get enough feedback, I'll put together a Facebook group and Newsletter to keep everyone informed of the progress and details.
Here's the form:  FUN FORD WEEKEND ALUMNI REUNION SURVEY
Please, fill out the form and share!   I've tried to stay in touch with as many people as possible, but I'll need your help to get the word out.  Please share this post with all your old FFW pals and let's GET THIS PARTY STARTED!
Comments are open below if you want to connect!