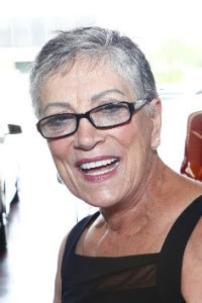 Legendary NHRA three-time Top Fuel World Champion and Women in Racing pioneer, Shirley Muldowney has been diagnosed with Lung Cancer, reported today by NHRA.com.   The 75 year-old has been diagnosed with Stage 2 lung cancer, and is scheduled to undergo surgery at Novant Health Presbyterian Medical Center in downtown Charlotte, NC early tomorrow morning to remove the tumor from her right lung.
Renowned thoracic and cardiac surgeon Dr. Harold Howe will lead the team performing the five-hour-long procedure.
I urge everyone to keep up with their health and get chest X-rays as often as possible to make sure they are OK," the 75-year-old Muldowney said. "I'm a fighter, always have been, and I'm going to fight this as best I can with everything I got. Dr. Howe is the No. 1 guy in the business, and he's as ready as I am to get this thing out of me."
Muldowney began her racing career in the 1950s, becoming the first woman to earn a professional NHRA license in 1965.   She raced gas dragsters before graduating to Funny Car, winning her first major race in 1971 at the IHRA Southern Nationals.   She moved onto Top Fuel in 1973, and was the first woman to win an NHRA Professional class race in 1976 at the Columbus, OH Springnationals.
In 1974, she earned the NHRA Top Fuel championship after becoming the first driver in the class to win three consecutive national events. It was the first time a female driver had won a major motorsports title anywhere in the world. Muldowney earned the Top Fuel crown again in 1980 and 1982, and she earned the AHRA Top Fuel championship in 1981, her fourth major championship in a six-year period.
"The fans have always been what's kept me going, and I'm sure people will be concerned about me now," said Muldowney, who had a movie, Heart Like a Wheel, made about her life. "Well don't be; I'll be fine. There's still a lot of things left I want to do."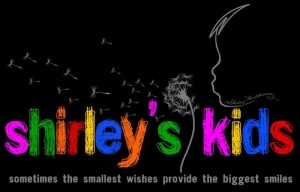 In lieu of flowers or cards, Muldowney is asking her friends and fans to donate to her charity, Shirley's Kids.  Muldowney has championed the charity this season, and already has helped four children in need with large cash donations at races in Gainesville, Charlotte, Houston, and Atlanta. Because of corporate support, Shirley's Kids gives 100 percent of all donations to the children it helps.
The most joy I've had in years has come this season working with our little team at Shirley's Kids," Muldowney said. "Stan and Sheila Mae Holt have covered all our costs so all the money we raise goes to the kids, and Rob Geiger, Nicci Gustavus, and Frank Bellini have worked tirelessly to make this thing a success.   If people can find it in their hearts to make a donation, that would brighten my spirits immensely because I know where all the money in this charity goes — right to the kids that need it. And believe me, we have changed some people's lives for the better. "
Due to her current medical condition and the doctor-recommended recovery and rehabilitation time, Muldowney's agent, Geiger, announced that scheduled appearances at the NHRA national events in Englishtown and Bristol will be canceled.   Her future schedule will be largely dependent on her health moving forward, and other appearance dates will be announced on ShirleysKids.org.
Thank you in advance for all the love and prayers. It all helps. My sister [Linda Roque] and niece [Betty Peek] along with Stan and Sheila are here with me, so I'm in great hands."