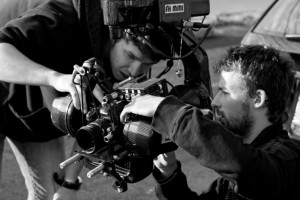 Toronto-based film and video production company KarmaComa Studio will be joining driver Amy Castell at the track for the remainder of her 2015 Toyo Tires Formula 1600 season to shoot segments for an upcoming short film about her journey to excel in the world of open wheel racing.
Formed by Anton Koher and Nikita Zolotarov, KarmaComa Studio utilizes award winning equipment to achieve dynamic cinematography for automotive and racing films.
Our goal is to tell unique, inspiring stories using exciting and innovative filmmaking techniques. We believe Amy's journey and her passion for racing makes for a compelling story and we look forward to begin working with her in the coming weeks." said Nikita Zolotarov
19 year-old Waterloo, Ont. Native Amy Castell began racing in the Toyo Tires Formula 1600 Championship at the young age of 16 and hasn't looked back since. In 2014, she became the first female nominee for the Team Canada Scholarship – sending a Formula 1600 driver to England for the annual Formula Ford Festival at the legendary Brands Hatch circuit.
KarmaComa Studio has such a passion for all forms of racing and it really shows in their work. They bring so much experience from the film industry and are able to make motorsports look like moving art," commented Castell. "I believe we will be able to create some amazing pieces to share my story and the world of racing with everyone."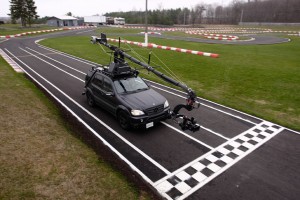 In addition to the short film, KarmaComa Studio will be assisting in the production of an upcoming pre-movie spot that will appear on Landmark Cinemas screens at the Kitchener and Waterloo locations this summer, as well as segments for another upcoming project to be announced later this season.
Amy's next race will be the inaugural Bay of Quinte Grand Prix, featuring DAC Trillium Trophy Races, July 18/19, at Shannonville Motorsport Park.